Practise what you preach, Australia!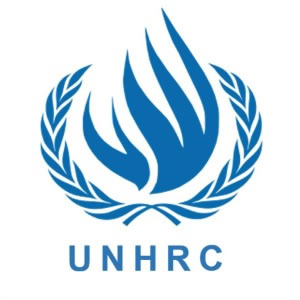 Australia's commitment to promoting human rights abroad is "flagrantly incompatible" with legislation that muzzles the press and strips funding from advocacy bodies, according to the head of the International Service for Human Rights (ISHR).
"There is a growing disconnect between Australia's support on the world stage for vibrant civil society, strong national human rights institutions, and the protection of journalists, and its apparent disdain for the vital work of these actors at home," said Phil Lynch, the director of the Geneva-based human rights organisation.
ISHR has just released a report that calls for Australia to repeal numerous laws that curtail fundamental rights to freedom of expression, association and peaceful assembly.
The report, which was created in consultation with the Human Rights Law Centre (HRLC), will be considered by the UN Human Rights Council in November.
It specifically criticises laws, policies and funding arrangements used by federal and state governments to prevent peaceful protests; delegitimise the national human rights institution; limit NGO advocacy; and criminalise some forms of journalism.
"There is a disturbing trend in Australia of governments eroding basic democratic freedoms … which are the basic ingredients of good government and accountability," said director of advocacy and research at the HRLC Emily Howie.
Let Triggs do her job
ISHR has joined HRLC in condemning the government's apparent attempts to undermine the Australian Human Rights Commission (AHRC).
Substantial funding cuts, the appointment of commissioners without proper processes and persistent political attacks on the president of the AHRC, Gillian Triggs, are of particular concern to Lynch.

In December last year, the Australian government announced a 30 per cent reduction in funding to the AHRC.
Every two years, Australia heads the UN Human Rights Council's effort to safeguard the independence of national human rights commissions around the world. Our leadership position in this area further highlights the hypocrisy of our actions at home, according to Lynch.
"Australia should heed the advice it frequently dispenses to other nations at the UN by restoring funding to the Commission and by defending the independence and integrity of the Commission's highly-qualified president," he said.
Don't gag journalists or advocates
The submission recommended that Australia immediately repeal laws that would allow whistleblowers and journalists to be jailed for 5 to 10 years in the interest of national security.
ISHR strongly objected to these provisions because they are not subject to public interest exceptions, even when human rights violations or illegal actions are being exposed.
Howie said she was disturbed by the recent revelations that the Australian Federal Police have investigated journalists' confidential sources for reports on asylum seekers.
"[This is] yet another illustration of the need for stronger laws to protect freedom of expression and access to information in this country," she said.
ISHR's report also criticised attempts by the government to supress law reform work by NGOs by restricting their right and ability to gain access to funding.
Queensland, for instance, has enacted 'gag clauses' in community organisation contracts, which prevent those organisations from advocating for federal legislative change.
Similarly, the Australian government recently stopped community legal centres from using Commonwealth funds to push for policy reforms and has removed funding from a number of human rights organisations working to improve the rights of Indigenous people, asylum seekers, refugees and the homeless.
"Australia should reinstate funding to these vital civil society organisations [and] … repudiate contractual provisions which … restrict the right … of NGOs to advocate for progress," said Lynch.
A coalition of Australian NGOs (coordinated by the HRLC) will submit a further report to the UN in the coming weeks.