Bad business for govt to keep cutting legal aid funding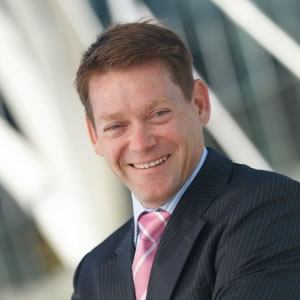 Tightening the legal aid budget leads to greater costs downstream in the areas of unemployment, mental health and social services, according to the Law Council of Australia (LCA).
"For every dollar that you don't spend on legal aid, it's going to cost you up to $2.25 elsewhere in the community," LCA president Duncan McConnel (pictured) told Lawyers Weekly.
The LCA released an infographic (below) last Friday showing the economic and social costs of neglecting legal aid. The infographic was based on several independent studies, including those conducted by PricewaterhouseCoopers and the Productivity Commission.
It showed that Commonwealth funding for legal assistance has fallen significantly since 1997, while the cost of providing services has increased.
Meanwhile, 49 per cent of Australians experienced a legal problem last year, with 22 per cent encountering the justice system three times or more.
"The Commonwealth is continually reducing the amount it should be paying even though there is clear evidence that the need for funding, particularly in relation to Commonwealth areas, is growing significantly," said Mr McConnel.
Since January 2014 alone, $60 million of Commonwealth funding for legal aid has been cut, affecting the Aboriginal Family Violence Prevention and Legal Service, Community Legal Centres, Legal Aid and the Aboriginal & Torres Strait Islander Legal Service.
One of the critical areas of shortage is family law: "That's one of the reasons why the Productivity Commission recommended an injection of a significant amount of money," said Mr McConnel, referring to the $260 million increase in funding suggested by the commission.
Mr McConnel said the interim payment of $5.2 million to the Commonwealth legal aid fund for complex criminal cases was a good sign.
"We need to remain optimistic. The government has been shown to be willing to listen to the electorate and reconsider some of the decisions that it has made in relation to its budget.
"We would like to think that when you get independent commentators like the Productivity Commission, like PricewaterhouseCoopers, demonstrating in clear terms that it will cost the government more money to cut legal aid that they will reconsider and reinstate funding," he said.