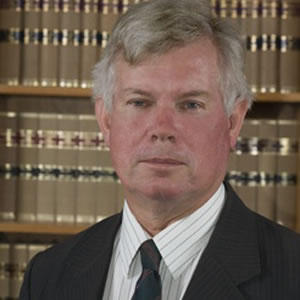 The federal government is failing victims of institutional child abuse by saying 'no' to a national compensation scheme, says the Australian Lawyers Alliance.
Dr Andrew Morrison SC (pictured), spokesperson for the ALA, said the government's apparent abdication of responsibility was "very troubling".
"The federal government took the responsibility for setting up a Royal Commission to investigate this issue of institutional child sexual abuse, yet it won't support the provisional recommendations of its own inquiry," Dr Morrison said.
The Royal Commission into Institutional Responses to Child Sexual Abuse released a paper in January recommending a $4.37 billion scheme over 10 years, with the government covering about $2 billion.
Out of this contribution, $582 million would be used to cover compensation that institutions could not afford. Private institutions would be required to contribute $2.4 billion.
The scheme assumed victims would receive on average $65,000 each, although this has been viewed as an underestimate of costs by some advocate groups.
In its blunt, two-page submission, prepared by the Australian Government Solicitor, the government claimed the scheme was too expensive and difficult to implement.
The submission argues that "the institutions in which child sexual abuse occurred should bear responsibility for providing redress", rather than the government.
It suggested that the time a national scheme would take to negotiate would frustrate abuse victims and rejected the idea that the federal government should be a "funder of last resort".
Chief royal commissioner Justice Peter McClellan said the commissioners were disappointed that a structural approach, which would "ensure a just, fair and consistent outcome for all victims", was not favoured by the government.
The commission also received submissions from state governments, with the South Australian and Tasmanian governments siding with the federal government in opposition and the NSW and Victorian governments offering support.
The ALA has criticised the federal government's submission for not addressing the issue of limitation periods.
"One step that the Commonwealth could take is in negotiating a harmonisation of retrospective abolition of limitation periods for survivors of abuse across the country," Dr Morrison said.
"This would be an important first step in securing justice for victims, enabling access to sue at common law."
The Victorian Government recently moved to abolish time limits on child abuse cases, making it easier for victims to seek legal redress.