Quotas out, retention in for boosting diversity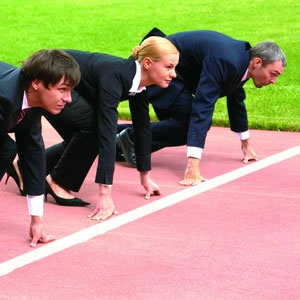 A majority of managing partners believe the best way to lift the number of women in leadership roles is to focus on retaining female lawyers, not by quotas.
In a survey by Eaton Capital Partners, 34 managing partners at major Australian firms were asked how firms could achieve a higher percentage of women in partner roles.
A total of 70 per cent of respondents suggested the best option for firms was to "ensure policies below partner level retain the best female talent".
By contrast, just 6.7 per cent of firm heads suggested "setting quotas" as the way forward.
A further 10 per cent suggested providing partners with unconscious bias training and 13.3 per cent suggested setting aspirational targets.
In his response, CBP Lawyers head Dunstan De Souza rejected the concept of quotas, but suggested firms needed to set targets for increased partner diversity.
"In our profession, anything less than 40 per cent of female partners is a failure," Mr De Souza said. "If you are anything less than that, you have to keep trying."
One managing partner encouraged firms to identify roadblocks to women progressing up the corporate ladder.
"Firms need to engage with female partners and associates to develop programs and support structures that address the issues that cause female lawyers to either leave firms prior to promotion to partnership, or block the 'conventional' pathways to partnership," the comment said.
Another firm head suggested reintegration of women after maternity leave was a key question: "Without policies specifically addressing that issue, it is hard to see how there will be any significant change to the percentage of female partners."
Other partners took a different approach, with one saying all the suggested policies were necessary but quotas should be "reserved for the very senior roles that are not currently occupied by women".
Another managing partner took the contrary view, ruling out any of the suggested approaches on the basis that "promotions should be entirely merit-based".
The new survey comes a year after the release of the National Attrition and Re-engagement Study (NARS report) by the Law Council of Australia, which found women continue to face significant levels of discrimination.
According to the NARS report, half of all women claimed to have experienced discrimination because of their gender, compared with just over 10 per cent of men.