Mid-sized firms' pulse weak, but big players take heart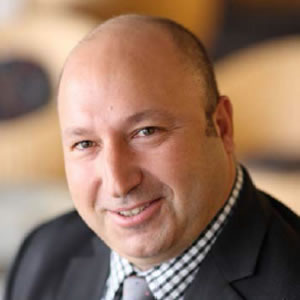 The legal industry is pessimistic about short-term growth, but top-tier firms expect to see an upturn in the market within the next six months, a new report has shown.
The CommBank Legal Market Pulse conducted by Beaton Research and Consulting surveyed 32 law firms across Australia, Asia and Europe with a combined revenue of approximately $4.1 billion.
The report showed that confidence is returning in the legal sector, particularly within large firms that can capitalise on the growth in global transactions.
The positive outlook was fuelled by expectations of revenue growth, low interest rates and an improved economy, according to national manager of professional services at the Commonwealth Bank, Marc Totaro (pictured).
"It's good to see confidence is rising among Australia's top-tier law firms, with the vast majority expecting business conditions to improve over the next two years," Mr Totaro said.
"Every top-tier firm surveyed forecast higher revenues over the next six months in Europe, Asia and Sydney, with most anticipating growth in Brisbane and Canberra."
Mid-tier firms were less positive, with most expecting little improvement before 2017.
"The perceptions of business conditions have increased marginally from last quarter but still remain weak," said associate director economics at the CBA, Diana Mousina.
Weak income growth, a decline in commodity prices and a reduction in consumer spending have all contributed to a loss of business confidence, according to Ms Mousina.
"New sources of income are needed as the economy transitions from mining to non-mining led growth," she said.
While government work looks set to decline, firms indicated that employment, insurance and property law were the most likely sources of revenue.
"Revenue across construction, IT, telecommunications and media are also forecast to fall," Mr Totaro said.
The survey indicated that firms are looking to aggressively pursue revenue growth through investment in marketing and business development.
"Yet many are also looking to rein in non-essential expenses before the end of the financial year, with spending on IT and staff training set to tighten," he said.
The competitiveness of the marketplace was reflected in a rise in lateral hiring of partners and lawyers over the last quarter.
"Firms continue to poach lawyers and partners from their rivals, while a growing number of junior staff switched employers in search of greener pastures," said Mr Totaro.
The firms surveyed had mixed forecasts for staff numbers, with the number of partners, paralegals, secretarial and administrative staff expected to decline. Graduate numbers, however, are expected to increase.
Firms indicated they were facing pressure from clients to outsource some legal support services.
"Both top and mid-tier firms are planning to decrease secretarial and shared service staff, with almost a quarter of all firm having outsourced office functions to lower cost locations," Mr Totaro said.