Lawyers hold firm against FWC exclusions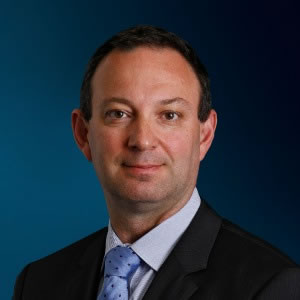 As the Fair Work Commission increasingly blocks legal representatives from hearings, lawyers are finding innovative ways to assist their clients.
Lawyers Weekly has previously reported on the growing push towards denying lawyers leave to appear before the FWC.
Lander & Rogers partner Andrew Farr (pictured), who heads the firm's workplace relations and safety practice, has also experienced this trend but suggested lawyers could remain by their client's side.
"You can see the trending of the decisions that permission is being granted in fewer and fewer cases," Mr Farr said. "But something which is new and interesting, and perhaps not widely known particularly in industrial circles, is that lawyers can plays a role as what's known as a McKenzie friend."
"A McKenzie friend is a long-standing Common Law principle from the courts. It's a person who attends the courtroom, sits beside a party and they assist them with the conduct of the case."
While the lawyer would not be authorised to make submissions, they could prompt their client, give advice or make suggestions, Mr Farr explained, although he recommended clients disclose the presence of their lawyer to the commissioners.
He pointed to a decision in the 1831 English case of Collier v Hicks, where the court held any person could attend court as a McKenzie friend, regardless of whether "he be a professional man or not".
While Mr Farr's firm has not yet tested this strategy in court, he said it had been recommended to clients.
In addition, he suggested lawyers can provide extensive support to their clients before the appearance, including on the art of advocacy, the workings of the commission and how to run a conference.
"There's a whole range of things lawyers can do to assist their clients," Mr Farr said. "We are being asked more and more to script our clients so they are well-prepared going in, particularly around the factual circumstances."
"If, after all the training and all the scripting, they still don't feel comfortable that they will perform to the required standard, then the McKenzie friend could be a neat way of assisting them and giving them the confidence."
Mr Farr suggested even well-resourced organisations with extensive human resources departments or general counsel could benefit from hiring an employment lawyer.
"Advocacy is a key skill and the art of persuasion is an important and powerful tool. So where there are significant consequences being handed down in the decisions by the Fair Work Commission, there is a question whether representation should be a right.
"A party should be able to be in a position to put their best case forward before the commission."