Carmody offers resignation, demands reform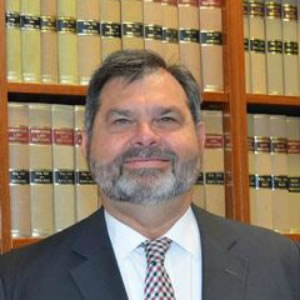 Following months of controversy,embattled Queensland Chief Justice Tim Carmody has offered to step down, provided the state attorney-general agrees to judicial reform.
The Queensland judiciary has been consumed by public in-fighting since Justice Carmody's appointment last year, with detractors questioning his credentials and work ethic, and Court of Appeal president Margaret McMurdo refusing to sit with him on the bench.
Justice Carmody today released a statement that he would be willing to resign "if this is in the overall best interests of Queenslanders".
However, he called for Queensland attorney-general Yvette D'Ath to commit to a reform agenda.
"These recent revelations shine a light on serious cultural and structural problems within the judiciary," Justice Carmody said. "These problems had their origins and were festering long before I was appointed to bring in needed reforms."
He accused his opposition of being "resistant to change and modernisation" and suggested they had "made it their primary goal to force me out, seemingly at all costs".
"I am willing to resign on just terms, not for them, not because of them, but to break the impasse we now find ourselves at.
"I am willing to do so only on just terms and if I am confident action will be taken towards the improvements Queenslanders need and expect."
He said he had made the offer privately to Ms D'Ath in mid-April and now proposed "those with power and responsibility" meet with him over coming days to workshop a reform agenda.
"On Friday I will present a clear vision for change and a pathway to a transparent, trustworthy, accountable 21st-century court system we can all be confident in.
"I deeply hope this vision will be accompanied by a mandated, bipartisan, action plan worthy of the civil society our hard-working courts strive to support every day."
Neither the Queensland Bar Association nor the Australian Bar Association were willing to comment on Justice Carmody's statements.
Ms D'Ath told the Brisbane Times the decision to quit rested entirely on Justice Carmody.
"It is the case that, in late April, the Chief Justice advised me of his intentions, but it is the decision of the Chief Justice to then make that decision as to his resignation and when that would occur," she said.
However, Ms D'Ath indicated the Queensland Government is open to considering changes to some judicial processes.
"I understand the Chief Justice is very interested in seeing reform in the courts – the Chief Justice is well aware, as is the judiciary as a whole and the legal profession, that the Palaszczuk Labor Government is interested in introducing a protocol for future judicial appointments.
"We are progressing with that proposal and we will be having consultation with key stakeholders over the coming weeks and months."
Asked about the possibility of a judicial inquiry, she suggested the government would have to consider several factors before deciding whether or not it would be appropriate for Queensland.