Triggs won't pursue Brandis, AFP drops corruption inquiry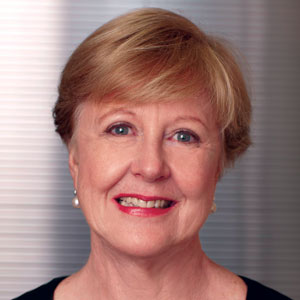 Human Rights Commission president Gillian Triggs has decided not to pursue an allegation that Attorney-General George Brandis offered her an inducement to resign.
The Australian Federal Police (AFP) has dropped its investigation into the matter, stating that Professor Triggs (pictured) did not wish to make a complaint against Senator Brandis.
In February, Shadow Attorney-General Mark Dreyfus asked the AFP to investigate whether Senator Brandis' resignation request, followed by a job offer, constituted "corrupt and unlawful conduct".
Mr Dreyfus wrote to the AFP after a Senate estimates hearing in February, during which Professor Triggs accused Senator Brandis of offering her an incentive to resign through the head of the Attorney-General's Department, Chris Moraitis.
The offer of another senior position was made just weeks before the release of the commission's damning Forgotten Children report on children in immigration detention.
Following the release of the report, Senator Brandis and Prime Minister Tony Abbott declared they no longer had confidence in Professor Triggs and accused her of political bias.
Senator Brandis was censured by the Senate in March for his attacks on Professor Triggs.