Separation of powers under threat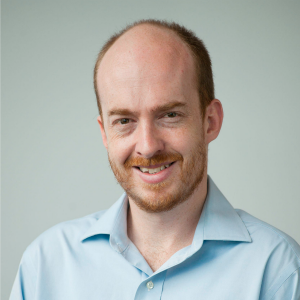 The division of power between politicians and the judiciary has been thrown off balance by new anti-terror laws, according to an associate professor at the University of Queensland.
Jonathan Crowe (pictured) spoke to Lawyers Weekly ahead of his talk, Human, All Too Human: Human Fallibility and the Separation of Powers, at a conference on judicial independence to be hosted by the University of Queensland on 10-11 July.
"Humans are fallible," Dr Crowe said. "Human political decision-makers can have limited knowledge and overestimate their reasoning powers, so it makes sense to divide the power of government up among multiple actors as a kind of insurance against mistakes."
The proposal to allow Immigration Minster Peter Dutton to strip suspected terrorists of their Australian citizenship is an example of a power grab by the executive, according to Dr Crowe.
"Obviously, one issue is whether people should be stripped of citizenship at all," he said. "But a further issue is, if you are going to do that, what should the process be?
"And to give that discretion to one person is, I think, very dangerous just because of the type of fallibility and biases."
Dr Crowe said "something so serious as taking a person's citizenship away" needs to be subject to judicial review.
"Not because judges necessarily make better decisions, but because you shouldn't give just one person that kind of discretion."
The power struggle taking place in Queensland between the judiciary and the government, which culminated in the disputed appointment of Chief Justice Tim Carmody, is partly a result of the concentration of authority in a unicameral (single-house) parliament.
"The Queensland Government doesn't have some of the checks and balances you have in other states," Dr Crowe said. "We don't have an upper house of parliament, for example. The executive of the day is pretty much in charge of the parliamentary process because they will have a majority in the lower house."
This meant some of the Newman government's controversial proposals, such as the anti-bikie laws, did not come under proper scrutiny, according to Dr Crowe.
However, dissent from the bench, particularly in relation to Justice Carmody's appointment, is a sign that the judiciary are asserting their independence and trying to push back against the executive government, according to Dr Crowe.
"I think that is how the separation of powers is supposed to work," he said.
All too human
Human beings have a limited capacity to make reasoned, independent judgements. For instance, the human brain is incapable of retaining and processing all the information required to run a complex society, Dr Crowe said.
Humans are also susceptible to prejudices such as in-group or confirmation bias, where we tend to favour ideas or individuals that are familiar to us.
"Then there are the basic moral temptations that humans are subject to," Dr Crowe added. "We all know what it is like to be tempted to do something that on consideration we probably shouldn't do. That's just part of being human."
Our inbuilt fallibility is the "hardest thing for humans to grasp", he said. "The very fact of our fallibility means we are unable to grasp the full extent of that fallibility. The limits of our knowledge prevent us from understanding what those limits are."