Australia emerges as global M&A leader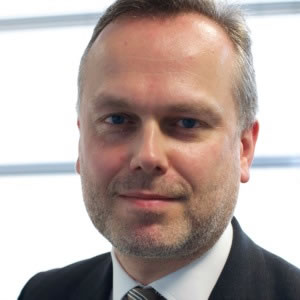 A high proportion of Australian companies, including law firm Slater & Gordon, have made the list of the world's best M&A managers.
Intralinks' Masters of the Deal: Part 2 report identified 82 Australian companies as 'excellent corporate portfolio managers' (ECPMs) as part of 1,469 firms worldwide.
"That Australian firms stack up so well with the rest of the world is, in my opinion, a very positive sign for legal firms, which lead the M&A process," said vice president, strategy and product marketing at Intralinks Philip Whitchelo (pictured). "Everywhere else this process is run by investment bankers, so it proves the immense value legal advisers are adding to the process in this country."
The 20-year study, which looked at over 25,000 listed firms, aimed to determine the common characteristics of the top six per cent of companies in terms of shareholder return.
Australia had one of the best results globally, with 13 per cent of the total number of M&A-active Australian firms being identified as ECPMs.
This is higher than France (12 per cent), Canada (11 per cent), Germany (9 per cent), the U.S. (8 per cent) and Japan (3 per cent) but lower than the Netherlands, Finland and the UK.
This mirrors a recent study also by Intralinks, which forecast increased M&A activity in the Asia Pacific region over the next two quarters.
Common attributes amongst strong M&A businesses included: a greater risk appetite; faster deal completion; greater engagement with financial sponsors and public companies; greater consideration of all-cash deals; focus on smaller acquisitions; avoiding divestments; and paying close attention to changes in market conditions.
Amongst the Australian companies listed as ECPMs were Silver Lake Resources, M2 Group, McPherson's, Corporate Travel Management, Austin Engineering, Mineral Resources, Greencross, WorleyParsons, Sheffield Resources, Domino's Pizza Enterprises and Retail Food Group.
Australian law firm Slater & Gordon, one of only a handful of listed law firms in the world, also emerged as an ECPM in the research. The study included 13 listed legal service providers. 
"Slater and Gordon ... has performed admirably within the local market in terms of its M&A strategy," said Mr Whitchelo.