Voyager survivors' lawyer wins five-year court battle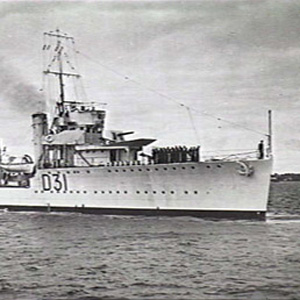 David Forster, the lawyer accused of mismanaging compensation for the HMAS Voyager disaster, has defeated claims against him in the Supreme Court of Victoria.
Mr Forster was suspected of double-dipping into compensation totalling $23 million paid to RAN personnel who survived when Voyager was cut in half and sunk by the aircraft carrier HMAS Melbourne during night exercises off Jervis Bay, New South Wales, in 1964.
In 2010, the Supreme Court of Victoria appointed receivers to Mr Forster's practice Hollows Lawyers after deficiencies were found in his trust account.
In mid-2013, the receivers brought a claim against Mr Forster amounting to more than $7.1 million, alleging he had doubled up client disbursement payments, charged clients without a fee agreement and failed to apply scaled fee orders.
However, in May Justice Ross Robson ruled against the receivers, finding Mr Forster and his practice not liable for the funds.
In particular, he found that while Mr Forster had withdrawn monies from the trust account in breach of part 3 of the Legal Profession Act 2004, the money was not in excess of what was owed to him.
Justice Robson also took the receivers to task for failing to tender key pieces of evidence.
"It is the duty of a prosecutor in a criminal matter to tender all relevant evidence, whether it assists or does not assist a prosecutors case," he wrote.
"It might be submitted that if [the receivers] did owe such duty, they fell short of their duties. It might be submitted that they led and withheld evidence as suited their case, rather than assisting the court to properly decided the issues before it."
Despite Mr Forster's victory against the receivers, his legal difficulties may continue. He is embroiled in an ongoing claim before VCAT brought by the Legal Services Commission for allegedly overcharging his clients.
In 2014 Mr Forster lost a High Court appeal to have his practising certificate reinstated after it was revoked by the Legal Services Board.
In relation to the same matter, Mr Forster was convicted of contempt of court and given a suspended jail sentence for threatening Legal Services Board barrister Kristine Hanscombe SC in 2012.
Of the 314 people on HMAS Voyager, a destroyer, 82 were killed. It remains Australia's largest loss of defence personnel in peacetime.
Pictured is the first HMAS Voyager.