Offering staff shares as incentives just got easier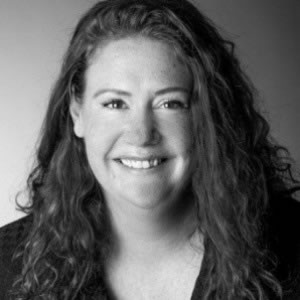 Listed companies will no longer have to 'jump through hoops' to give staff a stake in the business, a Herbert Smith Freehills partner has said.
Priscilla Bryans (pictured), partner in the Australian head office advisory team, said changes to Australian Securities & Investments Commission (ASIC) regulations will enable more companies to develop employee share schemes.
"It is important to give staff incentives and it is important to make staff owners of the business," Ms Bryans said. "Our regulator, ASIC, has made it easier for companies to do that and I think they've done a great job."
ASIC recently revised its class order that allows companies to issue shares to staff, senior executives and directors without needing to comply with certain regulatory provisions.
"The class order is fantastic because it means that all the regulatory provisions, all the hoops that you have to jump though when you offer shares to a stranger, don't need to be jumped through when you are really just trying to offer shares to staff," Ms Bryans said.
"Lawyers should be making sure their clients are ready to rely on the class order and have updated their legal documents."
Ms Bryans, who spoke on this topic at the annual Employee Ownership Australia (EOA) Conference in Melbourne in May, said the revised class order comes at an important time. Parliament is considering new tax laws that attempt to reverse some of the changes to incentives made by the Labor government in 2009.
At that time the government responded to the global economic crisis by removing tax benefits in shares schemes, which were deemed to be driving greed and tax-avoidance behaviour. These changes later received criticism from the community and will be revised in legislation to be introduced from 1 July.
Ms Bryans said employee share ownership is a method for motivating staff beyond traditional cash bonuses.
"[Employee share schemes] help staff, as owners of the business, to feel invested in the future of the company," she said.
"[They are] a very easy way for a company to provide a retention mechanism to keep staff and also to incentivise them over the long-term towards achieving a goal."
The downside of an incentive scheme, according to Ms Bryans, is that the value of a share fluctuates. However, if shares are offered as a bonus on top of a salary, there is very little financial risk for the employee.
"[Also] if your staff don't understand how the tax treatment works, they may get a nasty shock at tax time if they are not prepared for it."
One of the key issues at the conference was the taxing point for executives on their incentive schemes when they leave a company. Currently, outgoing executives are up for tax upon departure, even if they may not be able to access gains from the assets for some years.
"We are hoping that the government will get on it," said Ms Bryans. "The Productivity Commission actually recommended it when it did its 2009 review of executive remuneration in Australia."
Slater and Gordon offers an employee share scheme, but most law firms are not publicly listed companies and therefore cannot provide these incentives.
Start-ups will benefit from a separate ASIC class order, which allows these businesses to offer shares to their staff even if they are not listed without having to comply to the Corporation Act provisions.