Ashurst revenue up, Australia strong performer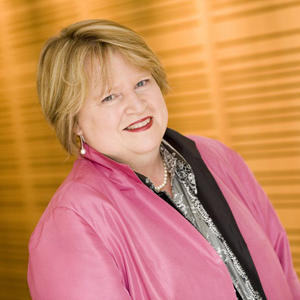 Ashurst Australia's infrastructure and finance practices have been singled out as money-makers as the firm posts an increase in global revenue.
Ashurst has recorded $1,165 million in global revenue for the year ended 30 April 2015, up $6.23 million on 2014.
However, the average profit per equity partner declined by $58,157 to $1,551,000.
Mary Padbury (pictured), vice chairman of Ashurst, told Lawyers Weekly that the firm's Asia-Pacific offices performed strongly when compared with other regions, with infrastructure and finance both stand-out practices in Australia.
"We have continued to grow these practices, ensuring our very strong client base is being more effectively served, not just in Australia and Asia, but across the firm globally," she said.
London-based managing partner James Collis also credited the Asia Pacific's performance for propping up the firm's global revenue figure. He added that the Middle East, French and Spanish offices, and activity in the resources, infrastructure and finance sectors, have contributed to the positive financial results.
A breakdown of the financial results by region was not available, however, Ashurst told Lawyers Weekly.
Over the past 12 months, the firm has undertaken a major global strategic review with consultancy firm Bain & Co. The recommendations of the review are currently being implemented.
"We have been through a year of consolidation and significant investment in the future performance and success of the business," Mr Collis said.
"We are confident that the investments we have made have created an even stronger platform for the firm and we will build on this in the next financial year."
A number of other UK-headquartered firms with offices in Australia have also released their end of financial year results for 2014-15.
Herbert Smith Freehills reported a jump in profitability, with the firm's Australian managing partner Jason Ricketts pointing to the success of its Australian merger more than two years ago. The firm's overall revenue also increased to $1,693 million, up 2 per cent on the previous year.