M&A is a team sport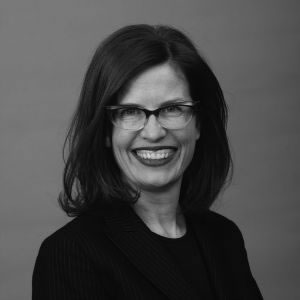 Working on round-the-clock deals is what Herbert Smith Freehills partner Rebecca Maslen-Stannage considers fun, not least because of the collegiality within transaction teams.
Ms Maslen-Stannage (pictured), a former Australian Law Awards winner, told Lawyers Weekly that M&A is "not an individual pursuit".
"I used to be a disputes lawyer … but I prefer M&A, because it's more regularly team-based," she said.
The M&A practice group at HSF, of which Ms Maslen-Stannage is a member, won The Transaction Team award last year.
She said one of the challenges of working in M&A is "the intense nature of it".
"That's why you tend to get deal junkies working in this area, because we actually love that.
"If you love the adrenaline of doing deals, you don't actually mind the fact that you have to work pretty long hours at times and don't necessarily have that much ability to predict your life."
HSF is regularly involved in large deals and recently finalised the $8 billion acquisition of Australian transport and logistics provider Toll Group by Japan Post.
These deals often have tight turnarounds and place a great deal of pressure on teams to operate quickly and effectively.

"To mitigate the market risk you really want to get your deals done in the tightest timeframe possible," Ms Maslen-Stannage said.
"It tends to be a very flat out, round-the-clock proposition trying to execute a deal within the tightest timeframe feasible."
HSF aims to distribute work within a team to ensure no subgroup or lawyer is overburdened, she continued. Bouncing ideas around the group and keeping a sense of humour is the key to making deals fun.
"Loving doing deals helps," Ms Maslen-Stannage added. "You can put up with the necessary pain for the excitement and enjoyment that you get from working on deals."
Submissions for the Australian Law Awards 2015 are now open via the website.