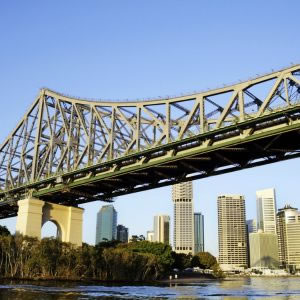 One year after opening its Brisbane office, global firm Baker & McKenzie believes Brisbane lawyers are facing economic challenges – but also opportunities.
Baker & McKenzie opened its Brisbane office in July last year, under the guidance of former Herbert Smith Freehills partner Philip Christensen.
Now the Brisbane managing partner, Mr Christensen acknowledged Queensland's flagship industry sector, energy and resources, was slowing down.
"The coal mining industry is clearly going through a difficult time –  there isn't a lot of acquisition activity there," he said. "Foreign investment and general investment in the coal sector is low. That used to occupy a whole lot of people and it doesn't any more."
Mr Christensen also pointed to easing legal activity on the Curtis Island coal seam gas project after a flurry of work in recent years.
However, he suggested Baker & McKenzie's relatively small size in Brisbane may have been a strength in tough economic times, describing the firm as "lean and mean".
"We're still seeking to grow –  we're probably one of the few law firms trying to do that. But then again, we've come off a fresh start so we don't have a big legal infrastructure to service, whereas others may."
The Brisbane office now has five partners and 15 fee-earning lawyers, he said, including former Allens competition specialist Jo Daniels and former Clayton Utz partner Darren Fooks.
Mr Christensen suggested being part of a global network also protected the firm against local slumps.
"When have the international network that Baker and McKenzie have, we're to a significant degree insulated from the economic doldrums," he said.
Nonetheless, he believes there are several "bright spots" in the Brisbane market, particularly property and agri-business.
"There's a lot of cranes on the horizon and we're going to see more, both in residential high-rise blocks and office buildings," he said.
Agri-business is also likely to remain strong, with Mr Christensen expecting that demand would only grow over coming years as developing nations' appetite for high-quality produce grew.
"We're seeing a lot of interest from all around the globe," he said. "That's not a bubble –  I think that's a long term trend."
Infrastructure projects could also be an exciting prospect, he suggested, despite the Palaszczuk government's anti-privatisation platform.
"While traditional models like the public-private partnership in their simplest form might not be attractive, I'm sure investment banks and others will work out more clever ways of achieving a value proposition for government and investors. I think the Queensland Government would be receptive to that."
Overall, in changing economic circumstances, Mr Christensen believes firms needed to seek out diversified practice areas.
"I've been around a long time, I've seen good times and bad times, and I think the important thing is to have a balanced portfolio that your office is working in. Typically when one is subdued, the other becomes a bright spot."