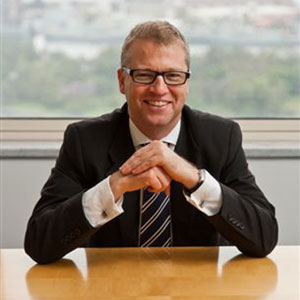 Baker & McKenzie's Australian managing partner Chris Freeland has defended the global firm's prudence in opening a Brisbane office.
Freeland (pictured) spoke exclusively with Lawyers Weekly ahead of the firm's announcement that it had launched in Queensland, a move that was unanimously supported by the partners in Sydney and Melbourne.
Freeland revealed that Bakers had "casually considered" a Brisbane office for a number of years. He admitted that the firm had been cautious about deviating from its two-office Australian offering, which it has had for over three decades.
"We think carefully about new opportunities … we haven't felt, up until this point, that there was a compelling need for us to have a physical office in Brisbane."
However, Freeland denied that Bakers had waited too long to expand into Queensland and said he was not fazed by the easing of the resources boom or the recent entry of global rival K&L Gates in Brisbane.
"I think we're entering at a good time; there's a good pipeline of work from resources companies and speculation about government asset sales," he said.
"There was almost an inevitability about this, that in the long term we had to be in Brisbane, and it was then a question of what was the right opportunity to do that."
For Bakers, the right opportunity was assembling a team of well-regarded partners to launch the new office.
In April, Lawyers Weekly exclusively revealed that Clayton Utz partner Darren Fooks was one of three partners Bakers had poached to head up its Brisbane offering.
Fooks is joined by Allens partner Jo Daniels, a competition and regulatory specialist, and Philip Christensen, a former senior partner at Herbert Smith Freehills.
Bakers has already hired more than 12 lawyers in Brisbane and is currently in discussions with partners from rival firms. Freeland commented that the partnership would increase in the coming months but could not reveal the names of the new recruits.
Bad timing?
Freeland claimed there is "tremendous potential" in Brisbane despite signs that some large firms are struggling.
Lawyers Weekly broke the news in February that three partners were among around 20 lawyers and support staff who were made redundant from Gadens' Brisbane office.
"There are a lot of firms in the market that are probably too big and need to shrink … we are not one of those," Freeland said.
Bakers' Brisbane office will focus on energy & resources, infrastructure, M&A, construction, agribusiness, property and government work. It will service both Queensland-based clients and international clients with business interests in the state.
Freeland said clients from Japan, China and North America, in particular, had driven demand for an on-the-ground presence in Brisbane.
"This is not a short-term play, this is not a project office, this is not a transaction-only office … this might become the most successful office for Bakers in Australia," he added.
Bakers has been in Australia for 50 years, opening its Sydney office in 1964 and Melbourne office in 1982.
The Brisbane office is the firm's 76th globally and 17th in the Asia-Pacific.