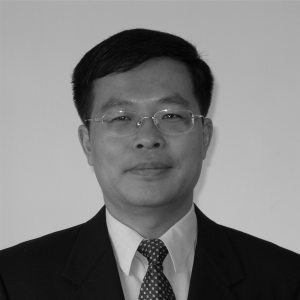 Australian commercial law firms operating in China should be seriously concerned about the recent crackdown on human rights lawyers, a professor of Chinese law says.
Professor Bing Ling (pictured) from the University of Sydney told Lawyers Weekly that all lawyers working in China risk stirring up sensitive issues.
"Australian lawyers and law firms need to be vigilant and we need to be aware of the situation there," Professor Ling said.
"So far it seems that the government campaign is not directed at the lawyers that engage in foreign-related commercial transactions.
"[But] there is general chilling effect on all lawyers, because even if you are in a commercial business dealing with contract or investment disputes, things can go out of control in any dispute – so you never know."
Lawyers Weekly contacted several Australian law firms with offices in China, but none of the firms wished to comment on this story. 
Australian lawyers cannot practise Chinese law or represent clients in Chinese courts, but several Australian law firms have established a presence in China by opening offices or entering into partnerships with local firms.
Professor Ling said he would not be surprised if the crackdown silenced foreign law firms operating in China.
"It wouldn't be wise for law firms to comment publicly on the kind of concerns that they may have in dealing with Chinese government and state-owned enterprises," he said.
Professor Ling said the recent rounding up of more than 200 lawyers was an attempt by the Chinese Communist Party "to curtail the expression of dissent and what they view as causing social disturbances in China" through intimidation.
He said the campaign was "very well coordinated from the very top" of President Xi Jinping's administration.
"It is difficult to say whether this is a show of strength or weakness. It is probably an indication of both."
China has a history of squashing lawyers who "too aggressively [defend] their clients", he continued. The "infamous" article 305 of Chinese criminal law has been used in the past to arrest, prosecute and jail criminal defendant lawyers who cause social unrest.
The most recent target of government ire, human rights lawyers, are an ill-defined group "because you never know which particular lawyer will fall within that category", Professor Ling said.
"These are the lawyers who are engaged essentially in the defence of people who are migrants, labourers, religious practitioners and then generally people who have a grievance against the government. It could potentially affect quite a large group of people."
Professor Ling said it was "almost inevitable" that foreign lawyers could end up in cases or transactions that involve sensitive matters or clients.
For instance, foreign lawyers are often at the centre of disputes between foreign companies that are doing business with state-owned enterprises.
If the past is any indication, the crackdown on lawyers may only be a "temporary phenomenon", according to Professor Ling.
However, the impact on business could be longer-lasting. "I don't think it is the intention of the government to scare away any foreign business or any foreign lawyers," he said.
"[But] When you take arbitrary actions, when you are acting outside the bounds of law, it is going to have a negative effect on China's business environment and legal environment in general."