Boutique director quits following strategic shift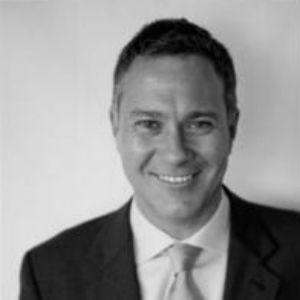 An influential director of boutique law firm Wrays has resigned, pointing to differences in opinion over the strategic direction of the business as a factor.
David Stewart (pictured) recently left Wrays – which has operated in Western Australia since the 1920s – to take up the role of principal at rival firm Williams + Hughes.
Mr Stewart joined Wrays' Perth office more than six years ago after founding a law firm to complement the existing patent attorney firm.
He was managing director of Wrays for two years before stepping down to the role of director. Wrays' current CEO, Frank Hurley, replaced Mr Stewart as head of the firm.

Mr Stewart said his move to Williams + Hughes was motivated by a desire to be back in the driving seat.

"The role as a director [at Wrays]... did not fulfil my ambitions in respect of having a leadership role," he said. "My skill set is to build things and I am really pleased to have an opportunity to do something new."

Mr Stewart said it was normal for managing directors to depart from a business when they cease to lead the strategy of a firm. 

"Having founded Wrays Lawyers in 2009, and then steered the direction of Wrays Lawyers as managing director for another two years, I had different priorities with the strategic direction of the business to my successor," he said. 
"With the benefit of hindsight that scenario of not driving strategy was always going to have a limited shelf-life. I don't even think it is so much a matter of disagreeing with decisions: it is more a matter of forming the view that there are some things I would not have done that way, if that makes sense, which aggregated over time."
Mr Stewart's exit follows that of several Wrays lawyers over the past 18 months.

Former director Paul Dewar left Wrays in July 2014 after five years to take up a position as partner at Davies Collison Cave.
Wrays principal Joe Seisdedos left in August last year to join AJ Park, after three years at the firm. Mr Seisdedos was one of the founders of Wrays' Sydney office and was appointed group head of Sydney.

A senior associate at Wrays, Nico de Jong, also departed the firm in May after four years.

This kind of lateral movement is a rare occurrence in the IP space, according to Mr Stewart.
"It's a very small niche," he said. "There isn't altogether too much movement. For example, I've been at Wrays for six and a half years and that's fairly standard for IP."
However, Wrays' CEO Mr Hurley told Lawyers Weekly the firm has a strong record when it comes to retention.
"We've had almost zero turnover in almost four or five years in our lawyers," he said. "[We're a] very stable group."
The firm also recently attracted former practice group head at DLA Piper, Judith Miller, who moved across in July, citing the rigidity of the global law firm structure as a major sticking point.

Lawyers Weekly understands some lawyers see it as difficult to obtain equity under Wrays' business model.

Wrays adopted a company structure over four years ago, exchanging the partnership model for executive positions and a board of directors.

Currently, six people are equity shareholders at Wrays, which has around 60 to 70 employees. However, all principals take some share of the profits on top of a salary, according to Mr Hurley.

Equity is decided based on a number of factors, including the business case, billing, client relationships and cultural fit, he said.
Wrays recently opened offices in Sydney and Melbourne and does not yet have equity positions in these locations. Mr Hurley said, however, that he expects these positions to open up as the firm grows.

The launch of the Melbourne office in February coincided with the start of an alternative business model across Wrays' east coast offices. Lawyers who choose to be remunerated under this model are rewarded entirely on their ability to win and retain clients.

Mr Stewart said the new arrangements were not a radical departure from "how law firms normally work". However, Mr Hurley disagreed, saying that Wrays offers more choice than most law firms.
"We have the traditional model, we have what we call a dispersed model and we have a hybrid in between that, so it is up to people to elect the version that works for them," he said.

"As far as disaffected lawyers go, we haven't had one resign from that model."
Mr Hurley has previously told Lawyers Weekly the firm is looking to attract senior associates who want to accelerate their career progress and partners from top-tier firms who are dissatisfied with how global mergers have played out.

Mr Stewart said that in general, the corporate and resources sector was seeing more lateral movements in Western Australia than usual.
"That's just a consequence of the WA market slowing down in so far as resources are concerned – large firms no longer need the personnel complement that they have," he said.
"What I'm seeing is that junior and even mid-level lawyers tend to be shuffling around looking for better opportunities. I think that's particularly so just after the end of financial year when either salary expectations … or bonus expectations weren't met."