Boutique with expansion plans unfazed by mining downturn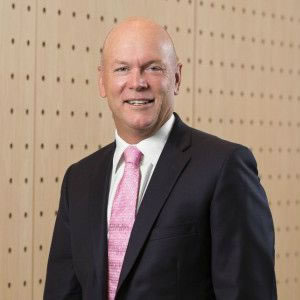 Despite shaky economic conditions in Western Australia, insurance firm Wotton + Kearney believes its new Perth office will be impervious to the mining slowdown.
Wotton + Kearney, which currently has offices in Brisbane, Melbourne and Sydney, previously announced plans to open a Perth branch in November this year.
Chief executive partner David Kearney told Lawyers Weekly he was not concerned by economic instability in Western Australia.
"Most of what we do is dispute-resolution based, as against front-end transactional work," he said.
"Even though the bottom has come out of the mining market, it doesn't impact on our strategy to go to Perth…The work our clients are getting us involved in will be there with the mining industry rising or falling."
Wotton + Kearney has pursued a steady expansion strategy since opening in Sydney 13 years ago, with a Melbourne office opening in 2008 and a Brisbane office in 2013.
"We never wanted to get ahead of ourselves – it made sense to open one office at a time and focus on that particular office," Mr Kearney said. "Having bedded down the east coast, Melbourne and then Brisbane, we still had a number of clients saying they had claims nationally."
He emphasised the Perth expansion comes on the back of client demand, with existing clients asking for on-the-ground representation on the west coast.
The size of the Perth office will ultimately also be determined by their client base, he suggested.
"We left DLA Piper many years ago with a view to creating a targeted, focused law firm," he said. "It was never about growth for growth's sake – it was about growing to service our clients. Whether we're a five-lawyer or a 10-lawyer or 20-lawyer operation in Perth will depend on our clients' needs."
The Perth office will be headed up by Sparke Helmore partner Riaan Piek, who Mr Kearney described as the "right person who's the right cultural fit".
"We've grown from six lawyers to 100 lawyers on the back of what in my view is picking the right people. [Riaan Piek] also comes with a strong understanding of the insurance market and the clients for whom we do work."
Mr Kearney said the firm would be looking to recruit "first-class legal talent", citing the opportunity to engage Western Australian lawyers as a key benefit of opening an office.
In addition, he suggested a presence in Perth would allow the firm to build face-to-face relationships with corporate clients and gain a greater understanding of the west coast insurance market.