Firms 'like their pound of flesh', likely to resist hiring freelancers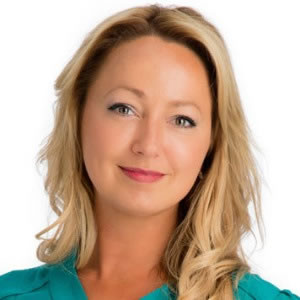 A simple way to stop lawyers having to work 80-hour weeks is to hire freelance lawyers, but Mira Stammers doubts firms will warm to the idea.
Ms Stammers (pictured), who runs freelance lawyer agency Legally Yours, told Lawyers Weekly that it would be a "very smart move" for firms to use flexi-lawyers.
"I don't know that they will, because they tend to like their pound of flesh," she said, referring to the high-pressure workplace culture that is driving some lawyers out of larger firms.
"But I think if law firms want to get ahead and start being more progressive in their thinking, [then they should] bring in freelance lawyers on a contract basis to support their lawyers when they are at capacity and under a lot of pressure."

Legally Yours sources work for sole practitioners and freelancers but it does not recruit lawyers specifically to work on a freelance basis with law firms. 
Business consultant Dr George Beaton also recently named engaging freelance lawyers as a good survival strategy for BigLaw firms.

"Think of advertising agencies or market research houses: for decades now they have been using freelancers – there is every reason why law firms should do the same," he told Lawyers Weekly.
Ms Stammers said the use of freelance lawyers could help stem the high attrition rates at firms, which is often linked to inadequate work-life balance.
"That would be assuming that law firms are altruistic towards their staff, and I don't think that is typically the case," she said.
Few firms have taken up this option, preferring to outsource work as a means of cutting costs rather than hiring lawyers on a freelance basis to relieve pressure on staff, she said.

Ms Stammers said conflicts of interest and mismatching skill sets of freelancers could be an issue but law firms could overcome these problems by conducting in-depth interviews upfront and then bringing lawyers back to the same team as workflow increased.
Ms Stammers is based in Melbourne, but worked as a solicitor in London until 2012. Upon returning to Australia, she "interviewed on Collins Street" and got a job offer at a top firm. 
However, the idea of working there made her "heart sink", as she describes it, so she decided to start her own company.

"The environment in Melbourne is so different to London and other areas in the world," she said. "It is very conservative, and I don't know many happy lawyers here to be honest."
In 2013 she founded Legally Yours, an online portal offering fixed-fee legal advice to clients and freelancing options to lawyers.
"I kept seeing women leave the profession because they weren't given flexibility and couldn't put their children first if they were sick or something like that – and I saw a lot of discrimination," she said.
"I also saw a lot of clients saying, 'what about me? Why should I have to pay hourly rates? Why are you so elitist and talk to me in legal jargon and why don't you return my phone calls?'"
Her business model aims to put these dissatisfied lawyers and clients in touch.
"[There are] all these complaints about lawyers, which is why they have such a bad name," she said.
"And so I thought, 'well, what if I could create a service that could put these people together? Where women – and men – could work from home or where ever they like virtually and flexibly, and clients could have fixed fees, great lawyers, lots of communication and none of that elitist crap that comes with the profession."