Firms flock in as South Korea opens to foreign lawyers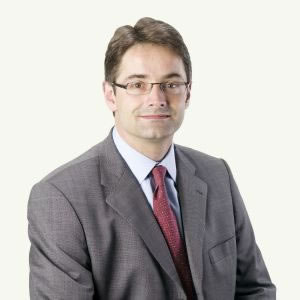 Allen & Overy has confirmed the launch of a new office in South Korea, becoming the latest foreign firm to enter the market since restrictions were relaxed in 2011. 
South Korea has historically prohibited foreign lawyers and firms from working in the country, but it has liberalised its market over the past four years.
Ranked 13th in the world by GDP, ninth by imports and sixth by exports, South Korea is a "key player in the global economy" and an attractive location for foreign law firms like A&O, according to its new South Korean practice head, partner Matthias Voss.
Following the ratification of free trade agreements with the EU in 2011 and the US in 2012, some of the barriers to entry for foreign lawyers were broken down.
This facilitated the entry of at least four UK firms and 14 US firms, including Clifford Chance, Linklaters and Stephenson Harwood.
A&O is the most recent international firm to open an office on the ground.
"Establishing a presence on the ground will enable us to bring the full weight of our international network […] to bear for clients located here or wishing to invest," said Mr Voss.
"It will also enable us to continue to broaden the scope of work we offer our clients, not just in projects, capital markets and M&A, but also in areas such as antitrust, arbitration and IP."
Quality of access
Herbert Smith Freehills and DLA Piper are examples of international firms with Australian offices that have also opened an office in South Korea. However, these entrances were not made under the Australian-South Korean FTA.
The Australian-South Korean FTA, which came into force in December 2014, allows Australian lawyers and law firms similar access to EU and US lawyers.
However, Australian firms in South Korea will not be able to form partnerships, corporations or associations with Korean law firms or employ South Korean-licensed lawyers until 2016.
By 2019, Australian and South Korean firms will be permitted to establish joint venture law firms.
Foreign lawyers cannot practice South Korean law but can act as 'foreign legal consultants', offering advice on the laws of their country of licence, international customary law, and international arbitration.
South Korea does not recognise foreign qualifications, and obtaining a licence to practise as a South Korean lawyer is a lengthy process.
To be admitted as a local lawyer in South Korea, foreign lawyers must complete a three-year graduate level law school program and pass the South Korean Bar Examination.
The Law Council of Australia recently appointed a new transnational practice director, Arjuna Nadaraja, with the aim of securing greater access for Australian lawyers overseas.
Like this story? Subscribe to our free newsletter and receive Lawyers Weekly every day straight to your inbox.