Technology changes the face of litigation support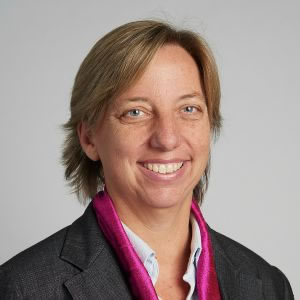 New data analysis capabilities are revolutionising the way firms approach document discovery in large-scale litigations, the head of IT at a major firm says.
Traditional hard copy document reviewing has long been replaced by online reviewing, but now e-discovery is also becoming more complex, according to Allens chief legal and technology services manager Beth Patterson.
While documents were once reviewed in a linear fashion, advanced data analytics and predictive coding now allow firms to sort and group documents in a variety of ways, she has found.
"Through these [technologies], similar documents can be grouped together, for example clustered by concepts, which the system generates based on word and phrase relationships, rather than the linear approach," Ms Patterson said.
"We can use early case assessment technologies to analyse and cull irrelevant documents through a range of techniques including deduplication, date range culling and keyword searching," she added.
This allows legal teams to prioritise documents for review according to their strategic importance.
"For example, there could be a regulatory matter where, analytics could be used to identify categorie(s) of documents upfront which are mostly irrelevant and then renegotiate those categorie(s) with the regulator early so that large volumes of irrelevant documents do not have to be reviewed, saving clients time and money," Ms Patterson said.
Firms can also allocate low-priority documents to low-cost document review teams while higher relevancy documents can be siphoned off to more senior lawyers, she suggested.
"These techniques are all defensible, meaning they are largely accepted by Courts," she said.
Technology can also assist in reviewing "non-traditional" data sources, including social media, text messages or chat logs.
"Not so long ago, paralegals need to go through those Social media sites or messages as a first cull process. Now the technology lines up the evidence for lawyers, defensibly culling irrelevant items and grouping similar items for review," she said.
Last week Ms Patterson was awarded the Litigation Support Professional of the Year at the International Legal Technology Association awards in Las Vegas.
Corrs Chambers Westgarth IT director Berys Amor was also recognised for her role in developing a crisis management app, winning Innovative Project of the Year.
The app, known as Crisis Covered, allows key people access to secure and confidential legal advice immediately after a workplace incident or crisis.
Like this story? Subscribe to our free newsletter and receive Lawyers Weekly every day straight to your inbox.