Firms are 'desperate' for property lawyers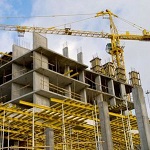 A shortage of lawyers with property and construction experience is putting pressure on firms, particularly on the east coast.
The property and construction sector is "as busy as it's been since 2006", according to Holding Redlich head of property Richard Abbott, a trend he expects will continue in the next 12 months.
"I think it will remain strong, obviously with the differentials across the states," he said. "Property and construction lawyers will remain busy and those lawyers that get a foot on government projects will be even busier."
In response, firms are keen to expand their practices but Mr Abbott warns "property lawyers are in short supply".
In his view, the slowdown in the sector during the GFC limited the current talent pool.
"Property was quiet after the GFC and the demand for property lawyers went down. For a long period, there wasn't much property activity and no one went into property," he said.
"Now we're all desperate to get property lawyers and there isn't anyone with that experience."
The outlook is similar at Maddocks, according to property and development partner Nick Holuigue.
"It's a busy market right now and we're recruiting a lot," he said.
In particular, his team is on the look-out for lawyers who can work with foreign investors, including from Singapore and China, Mr Holuigue suggested.
"There are cultural challenges – [it's about] how to service clients of a different nationality in a way that relates to their needs and their manner of doing business. Our business is hiring more Chinese-speaking lawyers, for instance," he said.
Mr Abbott's practice also has a significant number of overseas clients.
From his perspective, lawyers in this sector need cross-border expertise and market knowledge to assist clients who may not be familiar with local conditions.
"[It's important to understand] the challenges faced by international investment and designing investment structures that work cross-border," he said.
"And explaining to foreign investors the fundamentals of Australian real estate – they need to understand the local market and what the returns are and what the risks look like."
Like this story? Subscribe to our free newsletter and receive Lawyers Weekly every day straight to your inbox.