Legal community applauds $15m domestic violence legal aid investment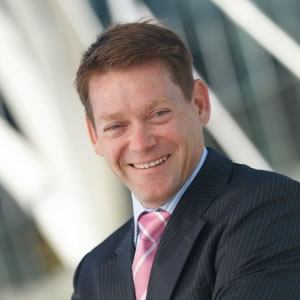 Legal bodies across the country have welcomed the increase in legal aid funding, but say it falls short of the $200 million recommended by the Productivity Commission.
On Thursday the Federal Government announced a $100 million Women's Safety Package to address domestic abuse in Australia, which has been described as a "national disgrace" by Prime Minister Malcolm Turnbull. 
Law Council of Australia (LCA) president Duncan McConnel said the package was "a step in the right direction".

The LCA has said it supports the government's decision to improve frontline services and to promote education to improve community attitudes to violence and abuse.
Mr McConnel welcomed the $15 million additional funding for legal aid included in the package, but said "substantially greater funding for legal assistance is needed to ensure access to justice".
He said that federal funding for legal aid has been in decline for the better part of two decades.
"In 2013, $42 million was cut from legal assistance by the Commonwealth, of which $25.5 million was restored in 2015, once it became clear how deeply the cuts would affect frontline services."
He added: "In 2017 the government has budgeted for another large reduction in Commonwealth funding, which will impact on disadvantaged Australians, including women fleeing domestic violence."
Women Lawyers Association of NSW president Lee-May Saw also welcomed the initiatives, saying, "domestic and family violence impacts upon not only female victims but on their network of family, friends, children and work colleagues".
Ms Saw said the government's decision to fund a 'duty lawyer' in selected hospitals will "certainly assist, particularly where that duty lawyer has appropriate training and expertise in working with individuals with backgrounds of trauma".
She said the government should also do more to support individuals involved in multiple court actions who cannot be represented by the same practitioner.
Kara Cook, principal solicitor at the Women's Legal Service Queensland, congratulated the Federal Government on taking steps to eliminate violence against women and children.
"The funding means that women will be able to access legal assistance from 12 new domestic violence units, and also from hospitals in five locations," she said.
Ms Cook added that the government was not doing enough to support the legal aid sector, however, which is "at capacity".

She said the Productivity Commission recommended an additional $200 million per year for legal assistance services.
"The new legal components of the funding announcement clearly fall well short of that figure," she said.
She said the package did not appear to fund 'duty lawyers' in Queensland hospitals, but would only apply to states with existing services. She called on the government to roll out the initiative nationally.
Director of the Legal Services Commission of South Australian and chair of National Legal Aid, Gabrielle Canny, encouraged state and territory governments to match the federal funding.
"Domestic violence impacts on many people in Australia including young children who witness violence in their homes, the place where they should feel safest," she said.
Minister for Women Michaelia Cash has also announced that the government will work with telecommunications companies to reduce the threat of people fleeing abuse being tracked on their mobile phone.  
"We are going to work with telecommunications providers to ensure that we can provide up to 20,000 phones over three years to women," she said.
Ms Canny said a secure mobile phone was "a very valuable tool to help individuals stay connected to their family, friends and community".
"If a phone is used by a perpetrator to track a victim, the victim suffers twice over," she said.
However, she said the funding increase did not match the demand for legal services by victims of domestic violence, which make up more than half of family law cases funded by legal aid.
"Sadly, Commonwealth, state and territory governments are spending just six cents a day, per Australian, on legal aid commissions that ensure fair access to justice for all Australians," she said.
"In contrast to that minimal spending, in 2013-14 Australian legal aid commissions provided 2.2 million services."
Like this story? Subscribe to our free newsletter and receive Lawyers Weekly every day straight to your inbox!