Young lawyers seek more seats at the table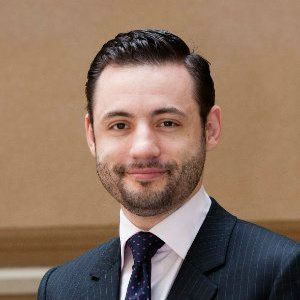 For the first time, four young lawyers are running on a ticket for the Law Society of NSW Council elections.
Traditionally, only one young lawyer is appointed every year to serve as a councillor, but this year four lawyers have put their names on the ballot.
"We want to bring a new level of energy and innovation to the profession," said Thomas Spohr (pictured), one of the lawyers on the ticket.
Mr Spohr said it was a "travesty" that only around 15 per cent of members vote in the NSW Law Society Council elections. By comparison, he said, more than 50 per cent of the NSW Bar membership votes.
"Whether [lawyers] vote for us is probably secondary to them voting at all," he said.
"I mean that sincerely. We need to find a way to be more relevant to them and our hope is that by attempting to bring a new and innovative theme to the profession that somehow we will enthuse them to vote."
The Council is the governing body of the Law Society and consists of 21 elected members, who represent a cross section of the profession.
The 'young lawyer' representative sits alongside suburban, country, city, corporate, government, large firm representatives (two of each) and eight non-specific councillors.
All councillors serve a three-year term, except the young lawyer representative, who serves a one-year term.  
Young lawyers are practitioners under the age of 36 or with five or less years of experience. There have been young lawyers elected as councillors before but not specifically "on a platform of youth and energy and innovation", according to Mr Spohr.

"In some ways, amongst some quarters, it is seen as a liability to be seen as young," he explained.
Meanwhile, around 40 per cent of the profession fall into the 'young lawyer' category, Mr Spohr added.
Mr Spohr said the young lawyers seeking election to Council are a cross section of country and city lawyers who have been working in the profession for a "really long time".
Young lawyers on the ticket include: Rob Hoyles, the current solicitor in charge of the Port Macquaries Legal Aid NSW regional office; Cassandra Banks, the president of Clarence River & Coffs Harbour Regional Law Society at The Law Society of NSW; and David Porter, a senior solicitor UNSW Policing Practice at Redfern Legal Centre.
Mr Spohr, also on the ticket, is a senior solicitor at the Office of the Director of Public Prosecutions. He is a director at the Tristan Jepson Memorial Foundation and is the immediate past president of NSW Young Lawyers. He currently sits on the Council as the young lawyer representative.
Votes opened for the Council election on Monday and close on 19 October. Law Society members will receive ballots in the mail but also have the opportunity to vote online.

Lawyers Weekly contacted the Law Society for comment but did not receive a response prior to publication.

Like this story? Subscribe to our free newsletter and receive Lawyers Weekly every day straight to your inbox.