Lawyers bringing case against PM banned from PNG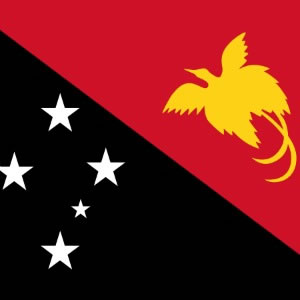 The Australian Bar Association (ABA) has described the barring of two Australian lawyers from Papua New Guinea as "deeply disturbing".
Lawyer Greg Egan and his junior counsel Terence Lambert were preparing to represent anti-corruption authorities in a case against PNG Prime Minister Peter O'Neill when they were prevented from travelling to the country.
"If reports of a travel ban issued by Chief Migration Officer Mataio Rabura are true, then this is a deeply disturbing situation," said ABA vice-president Patrick O'Sullivan QC.
Mr Egan and Mr Lambert have been advising the PNG National Fraud and Anti-Corruption Directorate and Taskforce Sweep, an anti-corruption agency, in cases relating to prominent PNG politicians.

Both have valid practising certificates for PNG. Mr Egan has been representing PNG clients in the country since 1988.
An arrest warrant was issued for Prime Minister O'Neill last year by fraud investigators. Mr O'Neill evaded arrest and reacted by sacking his Attorney-General.
Law Council of Australia executive member Morry Bailes stood by the ABA, saying: "I endorse the ABA's statement today asserting that lawyers must be free to practise the law and represent their clients without fear of reprisal."
Mr O'Sullivan added that foreign counsel play an important role in the administration of justice in PNG, and lawyers must be allowed to practise without intimidation or hindrance.
"This includes the right of entry into the country," he said. "Interfering with the impartial administration of justice will only serve to jeopardise the rule of law in PNG. I urge the PNG government to see what is at stake."
Australia's Department of Foreign Affairs and Trade has said Australia "must respect PNG legal processes" and has decided not to intervene at a diplomatic level.  
Like this story? Subscribe to our free newsletter and receive Lawyers Weekly every day straight to your inbox.