Uni tackles grad recruitment head-on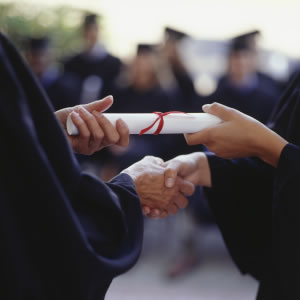 UNSW Law has launched a new careers service modelled on those of US law schools in direct response to the challenging employment market.
According to UNSW Law, graduate recruitment numbers at major commercial law firms have dropped sharply since the GFC, diminishing job prospects for graduates.
To tackle this issue, the law school has launched a new careers service headed by UNSW alumni and former legal recruiter Joanne Glanz.
"The legal market is never static but constantly evolving, and never more so than currently," Ms Glanz said.
"The GFC, the entry of international law firms into the local market and the current flat economy have all contributed to significant 'trimming' at the larger firms and a consequent sharp drop in legal hiring."
The new careers service is modelled on those of major US law schools and will see UNSW Law strengthen its relationship with employers and offer students advice on how to maximise their employability.
Students who use the service will receive help to better understand their interests and strengths, develop their CVs and hone their interviewing skills.
"The Careers Service will provide the information, networking connections and job search skills for our students to explore career options, both within and outside of traditional legal practice."
Ms Glanz noted the recent growth in the mid-size, boutique and 'alternative model' law firms as well as the myriad of opportunities for law graduates in non-legal roles as potential places for graduates to turn.
Like this story? Subscribe to our free newsletter and receive Lawyers Weekly every day straight to your inbox.