VLA spending questioned following legal aid investigation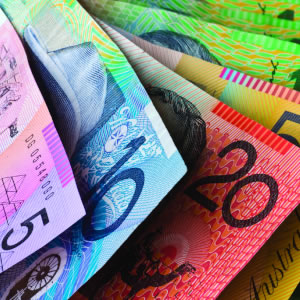 A new report has highlighted the funding strain on the Victoria Legal Aid system but also prompted calls to examine its governing body.
The report, commissioned by the Law Institute of Victoria (LIV) and carried out by PricewaterhouseCoopers, found that over the last five years grants of legal aid had been cut by 24 per cent for private practitioners and 27 per cent for in-house VLA lawyers.
Speaking at the report's launch, LIV president Katie Miller warned the system was under a "clear strain" despite lowered fees for private lawyers and restricted access.
"Some time ago, we passed the limits at which lowering fees and restricting eligibility criteria would assist in doing more with less," she said, adding that the system could become "unviable" for private practitioners.
In the report, PwC found that key data around the legal aid system was unavailable from Victoria Legal Aid, particularly around the costs of using in-house lawyers and private practitioners.
Ms Miller urged the VLA to disclose these figures and give "consideration to adopting consultative arrangements that ensure stronger representation of the LIV and the Victorian Bar, as well as other justice system representatives".
However, the Victorian Bar Association took a less conciliatory stance, with president James WS Peters QC questioning how efficiently the VLA delivered its services.
"The Victorian Bar remains concerned about how VLA spends its increasingly limited funds," Mr Peters said.
"VLA's in-house model is of particular concern. Greater transparency is required."
The Criminal and Family Law Private Practitioner Service Delivery Model report created a cost estimate, based on public data rather than VLA figures, showing in-house services cost 2.5 times more for criminal cases and four times more for family law cases than services from private barristers.
"PwC recommends that further work is undertaken to determine the relative cost-efficiency of services, across different jurisdictions and matter types, and that the results of this work be made publicly available and be used to inform VLA's future service mix," the report urged.
On calculations by the Victorian Bar, Mr Peters believes the VLA could engage a private barrister for 20 trials and 20 pleas for the cost of one in-house lawyer each year.
Mr Peters also raised concerns about VLA's board, particularly the lack of members with criminal trial and appellate court experience.
"Increased consultation with the Bar, as recommended by PwC, would be welcomed," he said. "However, further review of the VLA's governance model is required."
Ms Miller suggested the key lesson from the report was that more information was needed to ensure decisions around funding could be made based on evidence and consultation.
She expressed a hope the report may prompt "improved allocation of legal aid funds in the future and a greater involvement from private lawyers in funding decisions, given that they provide approximately 70 per cent of legal aid services".
Like this story? Subscribe to our free newsletter and receive Lawyers Weekly every day straight to your inbox.