Women in Law Awards thrown open to barristers and special counsel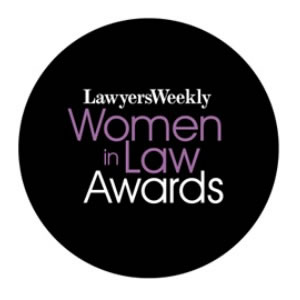 After an enthusiastic response from the profession, Lawyers Weekly has introduced new categories and broadened entry criteria to the Women in Law Awards. 
The fifth annual Women in Law Awards, a celebration of female legal talent, launched earlier this week with 18 categories.
However, we soon heard from readers keen to nominate outstanding women working in a broader range of roles.
In response, two additional categories have now been opened – Special Counsel of the Year and Barrister of the Year.
We also made a few tweaks to existing categories to account for differing career paths.
For Academic of the Year, the criteria were updated to include lecturers at a JD level (not just undergraduate).
Meanwhile, the requirement for Senior Associate of the Year nominees to have held their role for less than five years was also dropped.
The awards will take place on 27 November at Melbourne's Grand Hyatt.
Like this story? Subscribe to our free newsletter and receive Lawyers Weekly every day straight to your inbox.