M&A activity benefits from Turnbull boost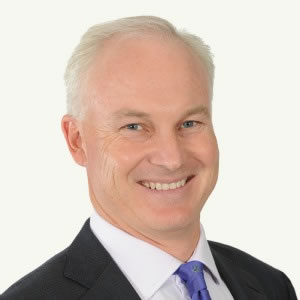 Malcolm Turnbull's ascension to Prime Minister could be good news for lawyers, with a recent M&A report suggesting it could have a positive impact on the level of foreign investment activity in Australia.
Allen & Overy's global M&A Insights report for Q3 2015 said investor sentiment has improved since Mr Turnbull came into power in September.
The report pointed to Mr Turnbull's background, particularly as an investment banker with Goldman Sachs, as a reason for many to think he will put a focus on restoring growth in the economy by loosening foreign investment controls.
A&O partner Geoff Simpson (pictured) said: "Certain commentators have suggested that Turnbull's style, including his negotiating ability and persuasion skills, may increase the likelihood of successful negotiations with the unpredictable cross-bench and the Senate on key reform policies."
As a result, foreign investment in Australian assets could see a significant uptick, providing more M&A work for law firms.
"FY2015 proved challenging, not just for Australia's M&A markets, but for Australia's economy generally," Mr Simpson said.
Mr Simpson said this wasn't related to any perceived political instability but more because of the general market volatility, which made it difficult for investors to assess Australian opportunities.
He pointed to the fall in the Australian dollar, favourable financing markets and low interest rates as the main contributors to the resurgence of mega-deals seen in the second half of 2014-15 and first quarter of 2015-16.
"That said, the reported renewal of business confidence since Turnbull's appointment will no doubt compound any momentum in the M&A market," Mr Simpson said.
The report also highlighted the need for Australia to find a new source of growth as the resources boom fades away, and suggested that infrastructure could fill that gap.
The proposed privatisation of key assets such as ports, power generation and electricity transmission and distribution grids is gaining momentum as state governments attempt to reduce public sector debt, which means infrastructure could be a busy area for M&A lawyers.
Mr Simpson emphasised that "knowing the market and the opportunities available across a range of industries is crucial to being able to position yourself strategically with potentially acquisitive clients".
Like this story? Subscribe to our free newsletter and receive Lawyers Weekly every day straight to your inbox.