Future Sparkes leader puts faith in innovation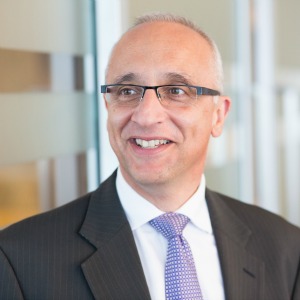 The legal market is on the brink of an "almost revolution", pushing firms to pursue innovation and cutting-edge technology, one newly elected managing partner has said.
Sparke Helmore's Philip Salem, who will step into the managing partner role on 1 March 2016, suggested firms must rethink traditional client service delivery.
"The market is now in a state of almost revolution as far as new work practices, new end-to-end process service delivery, digitisation, commoditisation and internationalisation," he said.
"I think firms like us need to be at the vanguard of change and I think that's the biggest challenge for us and other firms."
Sparke Helmore has recently rolled out a "major process re-engineering" for a banking client involving data collection via online portals.
While Mr Salem could not provide further details, he cited it as an example of Sparke's push into more innovative practices.
"In 2016, we need to make sure we keep the momentum up. We need to keep growing, to continue to innovate and be at the forefront of better service delivery to clients," he said.
However, while Sparkes may be rethinking client service, structural changes are not on the cards. While Mr Salem acknowledged the firm considered listing on the ASX late last year, he suggested discussions were on hold.
"That was something that was considered late last year and we didn't press ahead with it," he said. "It's not under consideration at the moment – but with these subjects you never say never."
The firm faced a challenging year, losing 29 lawyers from its Sydney insurance practice mid-year, including five partners.
Mr Salem suggested such losses were a feature of the current "mobile" employment market and were "not limited to Sparke Helmore".
He suggested the defection had not dented the firm's bottom line, climbing revenue had grown at around 8 per cent per annum for the past three years and was on track for similar results this year.
The firm's main priorities for 2016 would be implementing its growth strategy, including shoring up its service offerings and expanding certain offices.
"We have a clear idea what we would like to do and our current strategy says we have to grow some of our offices and some of our service offerings in order to reflect our clients' needs," Mr Salem said.
Mr Salem will assume the managing partner role from Jesse Webb, who will return to the firm's insurance practice after six years in the leadership role.