Domestic violence legal aid helpline launched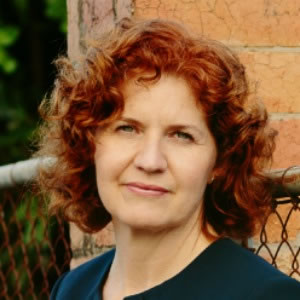 Women's Legal Service (WLS) Queensland has launched a new helpline to cater for the high level of demand for domestic violence legal services.
In 2015, WLS provided free legal and social work services to 3,700 Queensland women experiencing domestic violence, which reflected a 40 per cent increase in demand.
WLS said that this increase meant it was only able to assist one in ten women who attempted to access their services and over 19,000 calls went unanswered.
Family law specialists and legal aid lawyers across Queensland have also been experiencing similar increases in demand.
The new helpline will increase the WLS's capacity to deliver free legal and social work services to Queensland women experiencing domestic violence.
WLS coordinator Rosslyn Monro (pictured) said: "We've definitely experienced a spike in demand for our services after the holiday period which is testing our new systems.
"The time of year also means the types of calls we're getting are more urgent. We're getting calls from women who've experienced domestic violence and are contacting us as they're facing the daunting prospect of facing magistrates without representation as early as next week."
Already on the first day of the new helpline last week, WLS was able to respond to six times more calls than their previous average.
An independent evaluation found the implementation of the new helpline system will result in a 700 per cent increase in capacity, with thousands of additional women able to receive help when they need it most, according to a statement from WLS.
"This helpline is currently only funded for the next year. The ongoing help of government, businesses and the community is essential to keeping the helpline going and helping us meet the huge unmet demand" Ms Monro said.
WLS community education lawyer Angela Lynch said that they have restructured to enable more access to the service.
"They are open five days a week whereas they only used to be open four days a week and we've put in place a triage system to try to deal with more urgent matters," Ms Lynch said.
"We think that it will allow more access also for rural and regional women because people are able to get through easier and appointments are therefore made with lawyers. We used to have lawyers answering the telephones."
She said that they are also opening two new units, one in the Gold Coast and a specialist domestic violence unit within Brisbane with some extra funding from the Turnbull government.