Paralegal roles not 'dead ends' for aspiring law graduates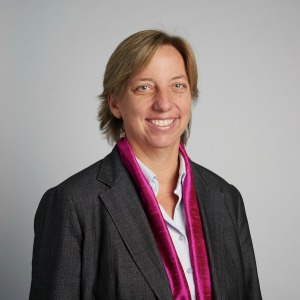 Large Australian firms are often willing to recruit from their paralegal pool, in stark contrast to recent data from the UK that shows this practice is comparatively rare.
Research published this month in the magazine Lawyer2B showed that several large UK firms, including Allen & Overy, Norton Rose Fulbright, Jones Day and Ashurst, offered training contracts to fewer than five per cent of paralegals each year.
However, paralegals are not pigeonholed into support roles in Australia, according to Beth Patterson (pictured), Allens' legal and technology services officer.
"At Allens we recruit a number of paralegals into our clerkship and graduate programs each year," she said.
In 2015, for instance, just over one quarter of the graduate cohort had held a paralegal position.
"The number changes each year based on demand, skills and business need, [but] holding a paralegal position is a good entry point," Ms Patterson said.
Robyn Whittaker, head of HR at Gilbert + Tobin, said many of the firm's law graduates were previously paralegals.
Paralegal roles are mostly offered to law students who were summer clerks in the Sydney office and around 90 per cent of clerks convert to graduates, she said.
Summer clerkships are intensive and full-time work experience, whereas paralegals generally work continuously part-time as they complete their studies, according to Ms Whittaker.
Both Allens and G+T look favourably on graduates who have an employment relationship with the firm as a paralegal.
"Firms like to recruit graduates who will be committed long term, so if students have worked with the firm prior to them commencing as graduates we know the cultural fit is right," said Ms Patterson.
However, both firms use strict criteria for hiring: "Any person offered a graduate role who had an existing relationship with the firm would still need to meet the criteria and be a great fit for the firm to be selected," said Ms Whittaker.
Speaking with Lawyers Weekly, consultant Ted Dwyer said smaller Australian firms are much more likely to hire paralegals as pre-accreditation law graduates than large firms.
Mr Dwyer was not surprised by the UK data and said he suspected that paralegals would be similarly held back in Australia. 
Professionalising paralegals
Although many law graduates in Australia and the UK view a paralegal role as a "dead end", these roles are seen as good career starting points in the US, according to Mr Dwyer.
"In the UK and in Australia, most law grads view paralegal work as somehow demeaning or negative," he said.
"[In the US] being an accredited paralegal is a gateway to a very satisfying career."
As legal work is increasingly unbundled, commoditised, outsourced and technology-infused, paralegal roles are becoming more specialised and highly paid, he continued.
This trend is starting to catch on in Australia, with Allens offering an alternative career path for paralegals in its Applied Legal Technology (ALT) Department, according to Ms Patterson.
This department comprises a multidisciplinary team of 65 technologists, lawyers, project managers and paralegals, which provides a range of services, including competitive legal technology solutions, project management and document review options.
"We have a number of ALT team members who hold dual degrees in law and in technology [and] their skills and expertise are invaluable," Ms Patterson said.
Paralegal work also opens up opportunities in other arms of the business, including marketing and learning and development, according to Mr Dwyer.
"It surprises me that most law students still expect to practise as solicitors in the classic sense," he continued.
"The skills that you obtain [through a law degree] – those skills of being able to research very quickly, to get to the point very quickly, to argue very logically – are skills that are totally transportable into business environments," he said.