Legal market ripe for consolidation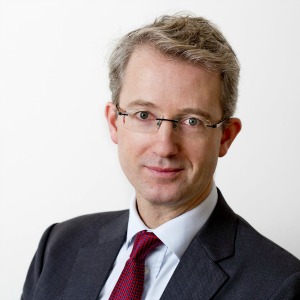 James Collis, the outgoing managing partner at Ashurst, expects to see more M&A activity in the legal industry as law firms expand their market share by swallowing competitors.
Mr Collis (pictured) announced last week that he would step down from the position of managing partner when his four-year term ends in May. 
Sharing his thoughts on the current state of the legal market with Lawyers Weekly, Mr Collis said: "I suspect we will see continued consolidation.
"The largest law firm has less than 0.6 per cent market share so there are arguably still too many firms, none of which are at a scale comparable to firms in other professional services sectors."
However, law firms will continue to face stiff competition as new players enter the market, he continued.
This competition "will itself drive innovation in the sector" and move legal services away from traditional models and towards technological solutions, including AI, logic-based technology, and document automation.
"I have also no doubt that pricing pressure will continue and this will also drive new ways of operating to deliver efficiencies," he said.
Looking back
Mr Collis explained his departure from the top job by saying now was a "good time" to return to the finance practice as a client-facing partner.
"Finance [is] particularly fast evolving and, in light of that, I didn't want to be out of practice for too long much longer," he said.
"We have made some great achievements over the last few years and I think now is the right time to let someone else direct the firm."

Reflecting on memorable moments during his leadership, Mr Collis said the "transformational merger", growth in Asia and the development of the Scotland legal support office were some of the most rewarding projects.
One of the key challenges as managing partner is "to find more hours in the day", he said.
"Now is a time of unprecedented change in the legal market in terms of the pressure on law firms and their business models, clients' demands and ever-increasing competition," he said.
"Managing and driving forward a firm throughout that time has been both fascinating and great challenge."