Global firm breaks ranks through Brisbane move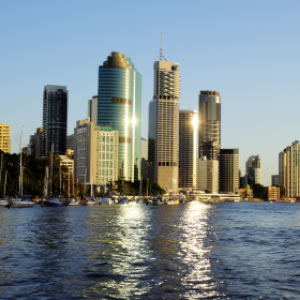 International firms that enter the Australian market instead of merging with local firms tend to only have two offices – one on each coast – but Jones Day has now bucked this trend by launching in Brisbane.
Up until now global players Clifford Chance, Jones Day, Allen & Overy and Hogan Lovells have operated out of Sydney and Perth.
But last week Jones Day launched its Brisbane office, the firm's third in Australia following office openings in Perth in 2014 and in Sydney in 1998.
Chris Ahern, Jones Day's partner-in-charge Australia/Japan, told Lawyers Weekly that the move was motivated by client demand.
"We've had a lot of client interest up there, especially in the disputes area," he said. "So, really, we are responding to that need."
He said the firm has done a significant amount of litigation work in Brisbane already, including previously acting for IBM in relation to their dispute with the Queensland government.
Joining the Jones Day Brisbane team of four lawyers is Brett Heading, a former partner and one-time chairman at McCullough Robertson.
"Brett is a well-known M&A lawyer in Brisbane, so M&A is also going to be a focus," said Mr Ahern.
"We see a lot of inbound M&A interest into Queensland in the resources sector and energy sector and agriculture."
Mr Ahern said the firm would look to expand the Brisbane office to around 20 lawyers in the short term.
Jones Day has around 60 lawyers in Sydney and 12 lawyers in Perth. The firm is growing through lateral recruits, and recently poached two partners from Henry Davis York: Roger Dobson and Katie Higgins.
"There's really only one city left on a map of Australia that we would consider, and that's Melbourne," Mr Ahern continued. "At the moment, there are no plans but that would be the logical next step."
Mr Ahern said it was difficult to speculate as to whether Jones Day's peers would consider a similar expansion.

"We don't really compare ourselves to others," he said. "We just form our own view about where we see opportunities."
"Do I think other firms will do it?" he asked. "Perhaps. Brisbane is very energy rich, it's resources rich and there's a lot of projects that have gone ahead in north-east Queensland. There's going to be a significant amount of disputes work as those projects come to completion. As to whether Clifford Chance, Allen & Overy or others will form the same view, who knows?"