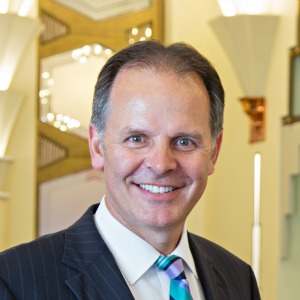 Henry Davis York is using its existing government practice to hit the ground running with its new office in Canberra.
Speaking with Lawyers Weekly, Henry Davis York managing partner Michael Greene (pictured) said the firm has been building its government practice out of its existing offices and now was the right time to enter the Canberra market.
"It's what we see as being the logical extension and evolution of our government practice generally," Mr Greene said.
"We felt last year that the time was right, that we'd had enough conversations with clients about their expectations and what they looked for in their key service providers so we felt ready to open an office."
While Mr Greene admitted that there is strong competition for Commonwealth Government work, he feels confident that the firm's current government clients and previous experience will enable them to win work.
"There are some very credible firms that have been in that market for a long time who are our competitors and we do understand how competitive the market is," he said.
"But we also understand what the clients in that market are looking for, and with the growth we've had in our Commonwealth Government practice to date without having an office in Canberra makes us very confident that we'll be able to successfully continue to compete in that market."
Some of the key Commonwealth Government client relationships that Henry Davis York has already built prior to opening in Canberra include the Department of Defence, Airservices Australia, the National Disability Insurance Agency and ASIC.
"It's on the back of those client relationships that we've developed our understanding and knowledge of what those Commonwealth clients are looking for and we'll be moulding our offering in Canberra accordingly," he said.
The firm had initially indicated in December 2014 that it was planning on opening a Canberra office in the second half of 2015 but Mr Greene said the delay was caused by wanting to find the right partner to head up the practice.
Debra Tippett has been appointed to head up the office, which is currently operating out of a temporary premise until its office is ready in late March or early April.
Ms Tippett joins the firm from Minter Ellison, where she was a partner for more than nine years and advised a large number of Commonwealth Government clients.
Mr Greene said that in time Henry Davis York's Canberra office will expand to cover other practice areas beyond government work, particularly in sectors that are closely linked to government such as financial services and infrastructure.