Listed IP firms 'fundamentally different' from Slater and Gordon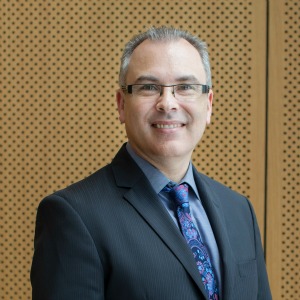 Xenith IP Group has distanced itself from troubled plaintiff firms Slater and Gordon and Shine Lawyers, with chief executive Stuart Smith arguing that "there is no one listed law firm model".
Speaking to Lawyers Weekly, Mr Smith (pictured) said many of the problems that listed firms such as Slater and Gordon have confronted do not arise under Xenith IP's business model.
"The nature of our intellectual property practice is fundamentally different to other listed legal services businesses," said Mr Smith.
Whereas plaintiff firms have encountered cash flow and accounting problems due to high volumes of work in progress (WIP), the IP industry is much more predictable, he continued.
"WIP never builds up to an appreciable degree," Mr Smith said.
"At the end of last financial year our WIP was the equivalent of only a few days' billings, and averaged only a few weeks' throughout the year."
These "relatively immaterial levels" of WIP mean that the firm has a high degree of certainty around cash conversion, he added.
The nature of the IP cycle means law firms can send out regular bills to clients, according to Mr Smith.
"A key aspect of the IP industry is that it's very process orientated, with a myriad of discrete steps and actions throughout the life cycle, many of which are deadline driven," he said.
"That means we tend to issue large numbers of invoices for relatively smaller amounts, as various stages of the process are completed."
By comparison, commercial law firms operating on a contingency basis might have to wait several years to invoice each client and even then, only if they win, said Mr Smith.
"Their accumulated WIP can be measured in terms of years, not days," he added.
"These factors may all be manageable with adequate capitalisation, but they are nevertheless indicative of a fundamentally different business model, with a different risk profile."
Listed model lives
Slater and Gordon has experienced a sharp decline in share value over the past year, dropping more than 90 per cent between April and December 2015.
Listed plaintiff firm Shine Lawyers has followed suit, halving its earning guidance in January.
Despite this trend, Mr Smith believes the listed law firm model can still inspire market confidence.
"It's important to appreciate that there is no one listed law firm model," he said.
"The real question is whether law firms that are primarily based around contingency work are suitable vehicles for shareholders with a low tolerance for uncertainty, volatility or risk. 
"Investors just need to align themselves with the risk profile with which they feel most comfortable."
When Xenith IP listed on the ASX in November 2015, it effectively acquired Australia's oldest IP firm, Shelston IP.

The firm is now looking for growth opportunities in Australia and New Zealand and has plans to expand into south-east Asia.

"As for future acquisitions, we're open to discussing opportunities that can broaden our expertise, extend our geographical reach and grow our market share," said Mr Smith.
However, Mr Smith said he perceived some issues with growing too quickly through acquisitions.

"We plan to grow the business in a strategic, prudent and sustainable manner," he said. "We are certainly attuned to the risks of growing too quickly, which can be a danger for any business."