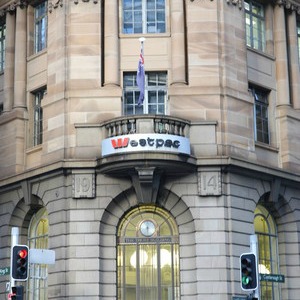 Listed law firm Slater and Gordon has experienced a sharp decline in share value after releasing its half-year financial results on Monday.
The value of the firm's shares have decreased more than 50 per cent since resuming trading on Monday, dropping from $0.83 per share on 23 February to $0.38 per share on Tuesday afternoon.
On Monday, Slater and Gordon announced almost a $1 billion loss in the first half of FY2015-16.
A banking syndicate, lead by National Australia Bank and Westpac, have set a one-month deadline for the firm to plan changes to its operations to ensure the viability of the business.
Slater and Gordon has until 30 April to negotiate changes to the terms of its existing loans. 
If the firm does not present an operating plan and restructuring proposal, the banks are able to demand a full debt repayment by 31 March 2017.
At the close of 2015, Slater and Gordon's net debt position was at $741 million.
Managing director Andrew Grech offered to step down following the release of the financial results, but his resignation was rejected by the board of Slater and Gordon.
Class actions spurred on by crushing financial results
Maurice Blackburn has said it is "almost certain" that a class action on behalf of shareholders will proceed following the release of Slater and Gordon's financial results.
Rival plaintiff firm Maurice Blackburn announced the launch of the class action in December last year.
Andrew Watson, national head of class actions at Maurice Blackburn, released a statement saying: "The sheer size and scale of this write down casts enormous doubt on the adequacy of disclosures made by Slater and Gordon in relation the true value of the Quindell assets."
"[The] announcement of an $876 million impairment in goodwill and a near $1 billion loss strengthens the themes our class action investigation is pursuing," he said.
Similarly, ACA Lawyers has finalised a funding agreement with two leading litigation funding groups to investigate bringing a shareholder class action against Slater and Gordon.
Bruce Clarke, principal at ACA Lawyers, said the potential class action had received a lot of interest from investors.  
"There is real anger among Slater and Gordon investors, from small mum and dad investors to large institutional investors who are looking for some way to recover the millions of dollars that have been lost over the past 10 months," he said.