Tech and innovation to shape insurance M&A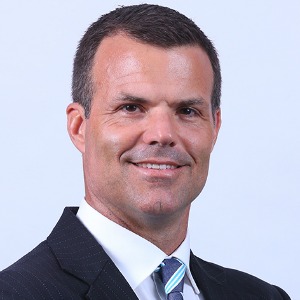 Disruptive technologies are "invading" the insurance sector, creating a wave of investment in the Asia-Pacific region, one partner has said.
DLA Piper partner Lyndon Masters (pictured) shared his insights in a recent report, What's driving M&A activity in the Asia Pacific insurance industry?
The report, released this week, includes commentary from a number of leaders in the insurance sector.
It focuses on the recent spike in M&A activity in the insurance sector across the Asia-Pacific region, the impact of innovation and disruption on the industry and key drivers of the next round of M&A activity.
According to the report, technology companies targeting the insurance space raised more than $US2.4 billion in the first three quarters of last year.
"That's double the total amount of funds raised in the preceding four years," said Mr Masters.
He said the large insurers are "at the front of the queue" when it comes to ramping up investment in disruptive companies.
"From policy comparison engines to tech-enabled health coverage, from car insurance by the mile to instant valuations for personal property, the disruptors are invading the insurance industry. And investors, including insurers, are chasing them," he said.
Insurers are aware that the emerging innovators and disruptors will transform the way they do business, according to Mr Masters.
"This means being active in early-stage technology M&A and considering every opportunity to acquire the disruptors and their products in a world where they are taking an ever larger chunk of the market share."
This flow of funds into disruptors is happening in a context of increasing insurance M&A activity by Asian players, according to the report.
In the first nine months of 2015, the number of outbound deals by Asian insurers totalled $US20 billion, the report stated.
According to DLA Piper partner James Philips, the increase of M&A activity has been across most segments.
"[It is driven by] the need for insurers to gain some economies of scale in a competitive environment with tight margins, and in an environment of increasing regulatory complexity – in order to spread the cost of compliance and systems across a broader revenue base," he said.
"In the case of Asia, we've had significant companies from both mature markets such as Japan and developing markets such as China, buying insurers in mature markets elsewhere, in particular the US and Europe."