Chaser comedian to headline Partner of the Year Awards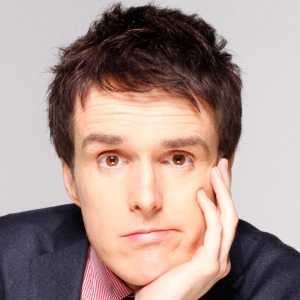 The inaugural Lawyers Weekly Partner of the Year Awards has secured a high-profile comedic talent to MC its gala dinner.
Andrew Hansen, one of the stars of political satire group The Chaser, will host the black-tie event on 28 April where winners will be announced.
As part of The Chaser, Mr Hansen has appeared in a number of television series including CNNNN, The Chaser Decides, The Chaser's War on Everything and The Hamster Wheel.
He is also a producer and regular panellist on Seven's comedy series The Unbelievable Truth.
The Chaser first achieved widespread fame skewering the 2001 federal election in a series on ABC.
Since then, the group has taken aim at political figures across the spectrum, cementing its place as one of Australia's best-known satiric outlets.
Outside of television, Mr Hansen has also pursued a number of projects, including a tour with fellow Chaser alumni Chris Taylor called One Man Show, and a radio comedy show known as the Blow Parade on Triple J.
The gala dinner, to be held at the Sofitel Wentworth in Sydney, will be an opportunity for finalists to celebrate their achievements – tickets are on sale now.
Finalists for the awards were announced last week.