McInnes Wilson pushes into three states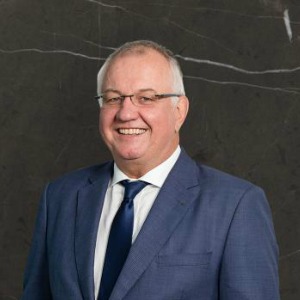 Mid-size firm McInnes Wilson has aggressively expanded its national footprint, with new office openings in three additional states this month.
The firm, which already had offices in Queensland and NSW, started operations in Adelaide and Canberra yesterday and will start in Melbourne on 23 May.
The Adelaide operations will be headed up by former Hunt & Hunt partner Salvatore Alvaro, an insurance specialist.
In Melbourne, the firm has recruited property lawyer Michael Fox, formerly of boutique firm Grillo Higgins, to head up its team.
In both cases, the new offices will be "effectively start-ups", McInnes Wilson chairman Paul Tully told Lawyers Weekly.
"We've recruited new people to start in Melbourne and Adelaide, with the prospect of growing those firms. We're excited at the prospect of doing so," he said.
While the firms will initially focus on Mr Alvaro's and Mr Fox's speciality practice areas, both eventually hope to grow their service offerings, Mr Tully suggested.
"You'll see the business lines are slightly different depending on the city," he said.
"But for us, it's about picking staff that are appropriately qualified for the businesses that we're in. We will use that as the entrée into developing the client offering across a broader range of legal services."
The firm's approach in Canberra, by contrast, was to bring on board an existing office that formerly belonged to the DibbsBarker federation.
While the Canberra location will continue to be independently owned, it will operate "for all intents and purposes" as part of the McInnes Wilson business, Mr Tully said.
Despite the challenges involved in opening three offices in as many weeks, Mr Tully was not concerned by the potential difficulties.
He suggested the simultaneous launches provide "a convenient way of coordinating premises, staff and facilities".
"We've spent a number of years looking at a national offering," he said.
"For us, the bottom line is that we're an aggressive Queensland business that can provide valuable legal services at a price that clients are prepared to pay and that they see as being reasonable."
In his view, the market presents opportunities for national firms with flexible pricing models and affordable services.
"There's nothing different or unusual about our model, other than the fact that we can provide legal services to government, business and insurance companies, at a good price and for [good] value, which we don't believe the international and existing national firms can do," he said.
Despite the national expansion, Mr Tully suggested the firm had remained loyal to its roots in Brisbane and regional Queensland.
The firm's first interstate expansion saw it break into NSW in 2013, establishing offices in Sydney and Parramatta. 
"We're a progressive Queensland business and we're taking on the big boys," he said.