Growing regulatory burden boosts lawyers' value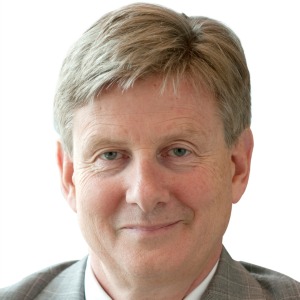 As the global regulatory environment grows more complex, the head of a global firm has said clients are becoming increasingly reliant on their lawyers.
Clifford Chance senior partner Malcolm Sweeting told Lawyers Weekly that clients in the global environment were facing a rapidly growing regulatory burden.
"What we are seeing quite clearly around the world is much more regulation, and much more intrusive regulation," he said.
He pointed to the growth of global tax regimes, privacy awareness, financial systems, and environmental and trade treaties as just a few examples.
In this climate, clients are increasingly relying on lawyers to help them understand their opportunities and risks, he suggested.
"As the world becomes more complex and more challenging, the really exciting thing for law firms is that we are even more relevant to our clients' businesses than we were 10 years ago," he said.
"Globalisation is here to stay. If you look at the complexity of that, and the fact that regulation is increasingly intrusive and that clients have to navigate that landscape [...] there is going to be constant activity."
Yet while demand is growing for "complex, challenging or cutting-edge" advice, he suggested more routine or bulk work is becoming commoditised.
At Clifford Chance, several types of work, such as bespoke credit default swaps or complex financing arrangements, have already largely been standardised and no longer require nuanced expertise.
On the other hand, a growth area for the firm has been offering comparative analysis and global trend-spotting, as clients ask their lawyers to "peer around corners for them", Mr Sweeting suggested.
His thoughts were echoed by Clifford Chance's Sydney managing partner Diana Chang, who has found the firm is increasingly being asked to anticipate trends for clients.
As an example, Australia is the second-most active jurisdiction for class action suits, partly due to the strength of the litigation funding sector.
As litigation funding takes off in Europe, Ms Chang has found European clients are keen to gain Australian lawyers' insights into the potential challenges and developments in this space.
She also pointed to the advanced anti-trust scheme in Australia, which means Australian lawyers are often called on to give comparative analyses across the Asia-Pacific region.
To best offer this global perspective, Asia Pacific managing partner Geraint Hughes said the Clifford Chance offices operate on a "one-team" basis, meaning lawyers team up based on expertise and capacity rather than location.
"The feedback from clients is that [a comparative global analysis] is what they want – they don't just want the local legal perspective, they want a firm to think ahead and advise on potential future changes," he said.
Clifford Chance has operated offices in Australia for five years, and has almost tripled in size since its arrival in 2011.
Ms Chang took over leadership of the Sydney office in February after her predecessor Mark Pistilli left along with another partner, Danny Simmons.
She believes the firm's Australian strengths include global mobility and targeted expertise, particularly in the oil and gas and regulatory areas.
Nonetheless, Mr Sweeting warned firms would have to be adaptable moving into the future.
"That comfort zone no longer exists for us. I think that's a positive thing," he said.
"We always have to be looking forward. There are very few partners in law firms who can safely think 'I will be doing the same thing for the same client in five years, so I can relax'."