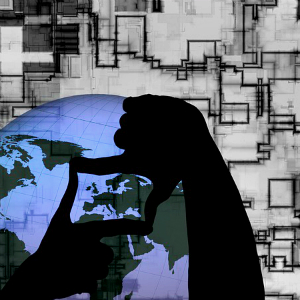 A shake-up of business services is underway at Norton Rose Fulbright, following news it will open a new servicing centre in the Philippines and cut roles in its global workforce.
Norton Rose Fulbright has announced it would move 170 global roles to a Manila-based centre in response to the "rapidly changing" legal market. No fee-earning staff will be affected.
The new hub will service marketing and business development, HR, learning development document production, IT, finance, compliance and knowledge management work.
Global CCO Mark Whitley said he expected tough staffing decisions to follow the Manila move.
"Our intention is to move 170 operational roles to the centre, representing approximately five per cent of our business services workforce globally," Mr Whitley said.
"This change will mean that we will have to take some tough decisions regarding our people," he said.
A firm spokesperson confirmed that jobs in the Americas are expected to suffer the hardest hit, with 53 per cent of the 170 roles expected to leave the region. 
"We fully appreciate that this will be a difficult time for some of them. We will do everything we can to provide support to those affected, ensuring that they are treated in a sensitive and respectful way," Mr Whitley said.
The revamp of Norton Rose Fulbright's model for operational services is part of a "business process efficiency drive" that feeds into the firm's 2020 strategic direction.
"The decision to open a global service centre comes after a thorough review of the delivery of our worldwide business services model and is a key part of our overall 2020 business transformation strategy," Mr Whitley said.
"The legal market is changing rapidly, and clients are requiring their global legal advisers to deliver a globally integrated and efficient service."
Norton Rose Fulbright will open its Manila centre in September, with the roles expected to transfer across to the Philippines over a five-month period.
The development follows news that DLA Piper will cut up to 200 of its business support jobs in the UK. The firm announced in May that a number of administrative tasks would become automated following the opening of its business services centre in Warsaw. According to the firm, the move will modernise DLA Piper's business services strategy.  
Global player Baker & McKenzie has operated its own business services facility in Manila for more than 15 years.
In 2015, Baker & McKenzie also opened a legal processing centre in Belfast, which offers bulk legal services for the firm's clients across its international offices. Distinct from operational service hubs, these offshore centres employ teams of lawyers that focus exclusively on large-scale legal processing.
Like Baker & McKenzie, a number of global law firms have adopted centralised legal processing models of their own.
Herbert Smith Freehills was one of the first firms to explore the benefits of 'in-house legal outsourcing' with its Belfast legal support centre opening in 2011. Following demand for the services of its Belfast office, HSF initiated a 'pop-up' centre in Perth last year. It now has approximately 300 lawyers around the world servicing its legal support centres.