General counsel outstrip other execs in diversity stakes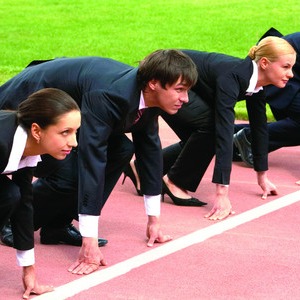 General counsel roles at ASX 100 companies are increasingly being filled by women, even as other senior executive positions have seen the number of women flatline.
A new report by KPMG for the ASX Education and Research Program found the percentage of female CEOs at Australia's 100 largest companies was unchanged between 2011 and 2016, sitting at just five per cent.
The number of women in COO or deputy CEO positions similarly stagnated at 10 per cent over the four years, while female representation among CFOs actually dropped, from eight per cent to six per cent.
By contrast, legal teams within these corporations have improved their ranks of female leaders.
Between 2011 and 2016, the percentage of female general counsel rose from 33 per cent to 39 per cent.
This makes the general counsel role one of the most diverse executive positions within ASX 100 corporations, coming second only to human resources where female representation sits at 64 per cent.
The strong showing of women among general counsel also contrasts favourably with the law firm sector, where just around 23.3 per cent of partners are women, according to data from the Women Lawyers Association of NSW.
Nonetheless, the report from KPMG warned that despite gains in respect of gender diversity in senior positions, "level of progress has been slow".
This is despite the report finding 99 per cent of ASX 200 companies have established a diversity policy.
KPMG people advisory partner Ben Travers suggested current approaches towards diversity within corporations are falling short.
"It is to be expected that the proportion of women at senior executive level may take longer to emerge due to the lead-in time for initiatives such as sponsorship and mentoring programs," he said.
"But the slow pace of change in female representation in these roles over the past four years highlights the need for companies to rethink their strategy."
He pointed to data from the report that showed that committing to a diversity target helped companies improve the diversity of their leadership team.
"Publicly committing to quantifiable objectives really does drive good diversity outcomes," he said.