Objectivity critical for corporate counsel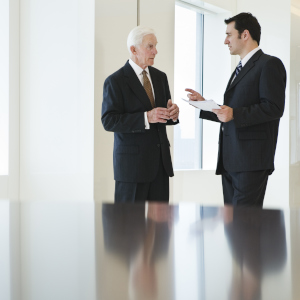 In-house lawyers must remain objective in the face of delivering difficult news to their employers, according to two leading legal practitioners.
Speaking at McInnes Wilson and lexvoco's In-House Symposium in Sydney last week, NSW Supreme Court Justice Geoffrey Bellew and NRL general counsel Eleni North discussed the duty of lawyers to always remain objective.
Ms North said that as an in-house lawyer, objectivity is something that needs to be considered quite frequently.
"As in-house lawyers you are very close to your company, the nature of an in-house role cuts across many different aspects of the business," Ms North said.
"Quite often you can be dealing with commercial issues as opposed to legal issues and being able to distinguish the difference between the two and apply your legal skills and objectivity as a lawyer to those problems is absolutely critical in in-house roles."
Justice Bellew added that while it is a challenge to remain objective, it is absolutely crucial.
"Maintenance of objectivity is not just desirable, it's essential, and you just have to do it," Justice Bellew said.
"The reality is that if you are not objective you are doing your organisation a gross disservice. As soon as you are affected by subjective developments, whatever they might be, your company's the loser because your company retains you for the purposes of objective advice."
Both Ms North and Justice Bellew emphasised that while all lawyers must remain objective, in-house lawyers have the added element of being employed by the people they potentially have to give bad news to.
"In an in-house context it can be difficult because you're obviously employed by the organisation and you have to give difficult news to the people that you work with and the people that employ you," Ms North said.
Justice Bellew added: "It's a matter of just shutting it all out and bearing in mind at all times why you're there. You're not there to tell your client what they want to hear, you're there to tell your CEO or your group general manager the situation, good and bad."
Failure to remain objective can result in bigger problems down the track, according to Justice Bellew.
"If you don't approach things in that way and it all goes pear shaped and it costs the company some vast amount of money, your CEO or your group general manager would be perfectly entitled to come to you and say 'if you had told me that I might of taken a completely different attitude to how I handled this'," Justice Bellew said.
"So it must be full and frank disclosure, good or bad."