Global firm takes on AI technology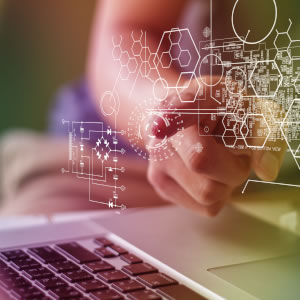 DLA Piper has partnered with Kira Systems to implement an artificial intelligence tool for document review during the due diligence process for M&A transactions.
Kira Systems' advanced, machine-learning software, which will be available for DLA Piper lawyers across the global firm, searches and analyses text in contracts, giving parties a faster and more complete review and analysis than conventional methods.
"We believe that this innovative technology will do for corporate transactional work what e-discovery has done for litigation," Jonathan Klein, chair of DLA Piper's US M&A practice, said.
"It will not only make due diligence faster and more efficient, but will mitigate risk throughout the process, all of which are important benefits for our clients and the firm."
DLA Piper has already piloted Kira in deals handled by its corporate and intellectual property and technology practices, and was able to measure tangible improvements in speed and accuracy.
The firm plans to quickly roll the program out to its corporate lawyers around the world, while looking at opportunities for expansion into other practices by teaching Kira to identify provisions needed for contract review in these other areas.
"It's clear that using tools like Kira will transform the way in which we deliver our services to clients," said Lyndon Masters, corporate M&A partner in Brisbane.
"On a recent deal, our knowledge and experience combined with Kira meant that we could deliver to much faster timelines with greater accuracy and efficiency."
DLA Piper's international COO Andrew Darwin added that with the rapid rate of new technology emerging in the legal sector, firms must get on board.
"It's crucial that firms are constantly evaluating and implementing new technologies to complement their existing service delivery models," Mr Darwin said.
"Part of that means committing to bold investments, such as Kira, on an ongoing basis."
Some firms such as MinterEllison have pointed to the introduction of artificial intelligence in the near future, while other firms have already begun to do so.
Hall & Wilcox recently created an app that uses AI software to assess the likelihood of a claim being recovered, while Hive Legal partnered with AI provider Neota Logic to launch an app that assists regulated superannuation funds to streamline and bring greater consistency to their breach assessment process.