Law firms back vulnerable staff with domestic violence leave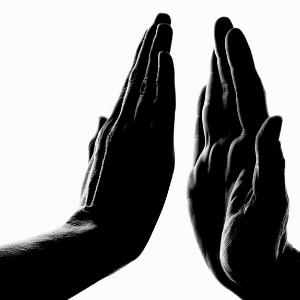 McCullough Robertson and Holding Redlich have become the latest firms to adopt domestic violence policies for their workforce.
Staff at McCullough Robertson will be entitled to 10 days' domestic violence leave and Holding Redlich employees will be entitled to five.
The new measures follow widespread recognition that time off from work, separate to annual and sick leave entitlements, is critical to address the reality facing victims negotiating work commitments during times of personal crisis.
ABS data revealed that one in three Australian women have experienced physical or sexual violence by a perpetrator known to them. Of these women, two thirds were in paid employment.
According to the chair of partners for McCullough Robertson, Dominic McGann, a broader workplace response is required beyond tackling domestic violence with policies and agreement clauses at a corporate level. The firm has also decided to offer its staff security support.
"Providing flexible working options, such as job redesign and changes to working hours or patterns of work are important, as is providing support from security personnel," Mr McGann said.
"Meaningful support [for] employees affected by violence is critical, but it shouldn't end there. Employees need to know that support is available, feel comfortable accessing that support, and be assured of confidentiality," Mr McGann added.
National managing partner for Holding Redlich Ian Robertson said his firm was reviewing its policies against recommendations made by the recent Royal Commission into Family Violence in Victoria.
In particular, he welcomed guidance about how employers could improve workplace culture "to ensure that employees affected by family violence are identified and supported, and that the issue is seen as part of creating an inclusive culture committed to gender equity".
Mr Robertson said that the policy at Holding Redlich offered staff flexible workplace arrangements in addition to support provided by internal and external experts.
"Our firm was able to give life to our domestic violence policy, which clearly defines the issue and offers assistance from our human resources professionals and our external employee assistance program provider, as well as necessary adjustments to working hours and additional leave," Mr Robertson said.
More businesses and organisations have implemented their own workplace arrangements, reflecting the wider shift in mindset that family violence is a community problem. Australian mid-tier law firm Russell Kennedy announced its new domestic violence leave policy in May. The law firms follow in the footsteps on PwC, KPMG, Telstra, Woolworths, Qantas, NAB and Kmart, as well as the Queensland and South Australia governments, which have led way with domestic violence leave policies of their own.