'Investing in time' critical for lasting law firm growth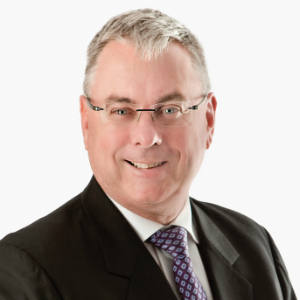 Local firms that choose to grow for the wrong reasons are at risk of compromising their core values, the managing partner of Barry.Nilsson has said.
Don Leembruggen (pictured), managing partner of growing national firm Barry.Nilsson, told Lawyers Weekly that while growth can be an indication of success, rapid growth is not always in the best interests of a business.
"You don't grow for growth's sake – because there's no point in that. Ultimately, you will make decisions that are not aligned with your values and you'll make hires that you might later regret," Mr Leembruggen said.
Barry.Nilsson is a Queensland firm pushing the final stages of national expansion. Last month the firm announced the expansion of its Sydney office, with confirmation that future entry into the Perth market was "probable". New offices in Hobart and Adelaide are also set to open later this year.
According to Mr Leembruggen, Barry.Nilsson's approach to sustainable growth has been a strategic and measured undertaking.
"We're not out here to build Rome in a day. It is about getting the right people, with the right systems, giving them all support, making sure we make active investments in people," Mr Leembruggen said.
While the decision to build the firm's presence Australia-wide was driven by client demand for a national offering by the insurance practice group, its family law practice has also enjoyed substantial growth. Barry.Nilsson's family law office in Melbourne has been operational for six months and a team in Sydney will begin servicing the local market next year.
"We have a fairly big family law practice in Queensland and, off the back of the infrastructure that is being set up through our insurance practice, we are launching our family law practice nationally," Mr Leembruggen said.
"Our Melbourne office has gone from basically zero to three solicitors in six months. We're patient; we're investors in time, money and intellectual property," he said.
According to Mr Leembruggen, taking a considered approach to forge lasting relationships in business was just as critical for the firm's clients as it was between colleagues.
"We really cherish our clients when we get them. They can be hard to come by and once you get them, you don't want to lose them. In that sense we are very patient; we're not always in a hurry. If it takes time to build something, we're quite happy to take time," Mr Leembruggen said.
Barry.Nilsson was established in Queensland more than 50 years ago and has practice groups in insurance and health, family law and estate planning, as well as property and commercial.