Australian Law Awards judges revealed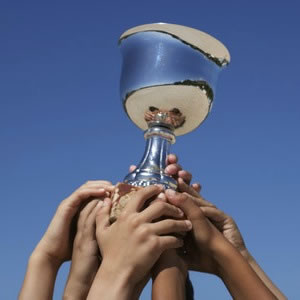 The judges for this year's Lawyers Weekly Australian Law Awards have been announced.
The Australian Law Awards recognise the best lawyers across all levels, legal teams across all practice areas and law firms of all sizes from across the country.
This year there are a total of 32 categories, after new categories were introduced in response to demand.
A total of 27 high-profile judges (listed below) have been given the task of reviewing the record number of submissions to select the winner for each category.
Judges include the Legal Services Commissioner of NSW, three law society presidents, four law school deans, barristers, academics and other legal industry figures.
The winners will be announced at a gala dinner on 2 September 2016 at Four Points by Sheraton.
Full list of judges below:
Alexandra Rose, senior manager of group compliance and regulatory affairs, IAG
Assoc Prof Julie Clarke, associate professor, Deakin Law School
Caroline Kirton QC, senior counsel, Victorian Bar
Damian Sturzaker, vice-president, CIArb
David Archbold, managing director, International Property Group
David Caruso, president, Law Society of SA
Elizabeth Needham, president, Law Society of WA
Fariborz Moshirian, director of the Institute of Global Finance, UNSW Business School
Hon Justice Margaret J Beazley AO, president of the Court of Appeal, Supreme Court of NSW
John Boersig PSM, CEO, Legal Aid ACT
John McKenzie, Legal Services Commissioner of NSW, Office of the Legal Service Commissioner NSW
Joseph Catanzariti, vice-president, Fair Work Commission
Linda Baxter, director of CPD, Leo Cussen
Lisa Claes, executive director of customer delivery, ING Direct
Michelle Sindler, international arbitrator
Prof Michael Adams, dean, school of law, Western Sydney University
Prof Lesley Hitchens, dean, faculty of law, University of Technology Sydney
Prof George Williams, dean, UNSW Law
Prof John Humphrey, executive dean, Faculty of Law, QUT
Steven Sapountsis
Rashda Rana SC, barrister and arbitrator, 39 Essex Chambers
Stephanie Milione, convener, Victorian Women Lawyers
Stephen Lancken, mediator and managing director, Negocio Resolutions
Tanya Khan, vice president and managing director, Australia and Asia Pacific, ACC Australia
Ted Dwyer, director, Dwyer Consulting
Tony Dormer, board director and immediate past president, NSW Business Chamber
Vincent Bicudo de Castro, lecturer in accounting, Deakin Business School