SA lawyers connect with rural residents using 'Legal Chat'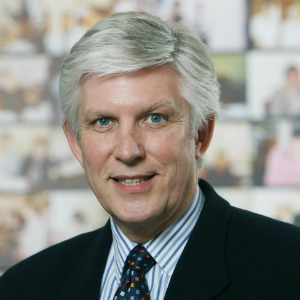 People living in regional parts of South Australia are increasingly using web chat technology for live help with their legal needs.
'Legal Chat' is a web chat platform that connects the public with solicitors from the Legal Services Commission of South Australia. Launched in October, the platform has catered to more than 3,000 people in need of legal information across the state.
People can enter their online questions into a chat window and receive information from commission lawyers across a broad range of topics.
The response to Legal Chat, from regional users in particular, has been positive. According to commission manager Chris Boundy (pictured), the real-time service has allowed legal aid to expand the reach of its assistance and improve client access for those living in more remote locations across South Australia.
"We are seeing increasing interest in Legal Chat among people in rural and remote parts of SA. So far, 15 per cent of Legal Chat inquiries have come from regional and remote parts of South Australia, and that figure is continuing to rise," Mr Boundy said.
The South Australian commission was the first legal aid provider in the country to offer such a service, and the technology has attracted interest from a number of other legal bodies.
Mr Boundy, who oversaw the platform's roll-out, said the state's wide geographical spread means that rural residents in particular have benefited from the convenience of logging queries online.
"It's fitting that our 1,000th Legal Chat inquiry came from a woman in the SA country town of Nuriootpa.
"Digital transformation must extend to the delivery of free information to people in all parts of our vast state," Mr Boundy said.
Digital natives are also connecting with the alternative service, with traffic from under-30s increasing when the service is promoted on social media.
"Legal Chat receives increased inquiries when the service is highlighted through our Twitter and Facebook platforms, which are more likely to be used by younger people. And while we haven't specifically aimed Legal Chat at younger South Australians, it tends to be more popular with those under 30," Mr Boundy said.
The ability of Legal Chat to leverage existing and overstretched services has also helped address high demand for legal assistance. Each week an average of 100 Legal Chat inquiries are logged.
"The law touches so many parts of our lives, and increasing numbers of South Australians are seeking information about legal matters," Mr Boundy said.
"We're harnessing this web chat technology because it helps us provide access to justice. The law can be expensive but Legal Chat is free to all South Australians," he said.
Those who want to access Legal Chat but have no internet connection should visit their local libraries, or call 1300 366 424.
Legal Chat was recently featured in a journal article for the American Bar Association, which examined the different uses of live chat technology in law in Australia and the US.